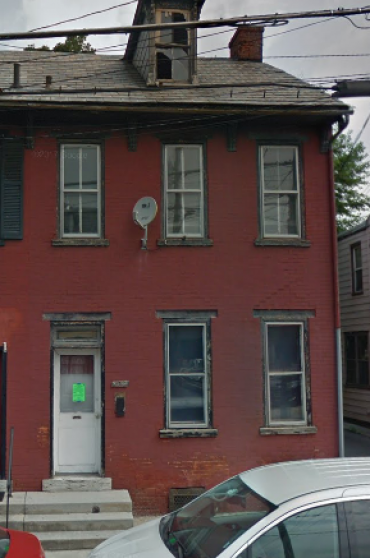 Inspection - One Hour Prior to the Auction
Tax ID - 05-2339443-371747-0000
Lebanon County, Lebanon City
Annual Tax - $1532
Assessed Value - $54,900
Sq. Feet of Living Space - 1,392
Lot Size - 0.06 Acres
Year Built 1910
2 Unit Property - Next to Alley, Back Yard Allows for Parking
1st Floor has living, bedroom, eat in kitchen and large bath/laundry room.
2nd floor has living, bedroom, small bath, eat-in kitchen, and balcony.
Attic access from 2nd floor unit. Basement access from 1st floor unit and has concrete floor
Oil Fired Boiler and Hot Water Heater
Please Note - Building requires replacement plumbing, ceiling repair on 2nd floor, and general clean out from abandonment.
Terms - A deposit of $5,000 will be collected on the day of the auction. A 10% buyer premium or $3,000 buyer fee, whichever is greater, will be added to the final purchase price. The balance will be due in 30 days.