Our People
Throughout history, the Auction method of marketing is the most successful tool used to sell Real Estate and personal property. The auction method is the only method which can produce fast, profitable results. We pride ourselves on getting you the highest market value for your property within an efficient timeline. We conduct commercial, industrial and residential auctions that implement a unique strategy for each sale.
Our decade of experience has given Fortna Auctioneers an unparalleled insight to our clients needs and has driven our relationships in Central PA to be the most competitive and comprehensive marketing Auction Company. We encourage you to contact us today to learn more!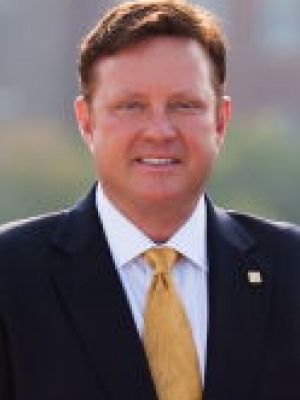 Michael Fortna, CAI, AARE, AMM
Philosophy
There is a story of a man asking a New York cab driver "How do you get to Carnegie Hall? He replied, "Practice. Practice. Practice." There are no short cuts when you are motivated to be the best in your profession. This is the way Michael Fortna works for his diverse list of auctioneering clients. He's been following the "no short cuts" approach with great success for over 30 years.
"You have to put yourself in the shoes of the customer," says Fortna, "Being trusted with the responsibility of delivering full value for another person's assets or estate is a great honor. I have to be at the top of my craft at all times. I owe it to the people I do business with. I can't work any other way."
Education
The core qualities of persistence, honesty, integrity, and "being the best at what you do" have been ingrained in the fabric of Michael's life since he discovered auctions in the farm country surrounding his childhood home of Annville, Pennsylvania as a teenager.
He quickly realized the value of education. He completed studies at the Certified Auction Institute (CAI) at Indiana University, Indiana. He is one of a very few people in his area to achieve CAI status. His attention to continuing education is an important part of his professional life today. "It's essential to be on top of changes in the industry," says Fortna. Mr. Fortna also holds an AMM Designation (Auction Marketing Management). This designation is awarded to auctioneers who have completed the specified courses and who have obtained technology certifications that are focused on today's auction world.
In addition, Mr. Fortna also has an AARE (Accelerated Auction Real Estate) designation. An Auctioneer with the AARE designation has gone the extra mile to ensure they offer the highest level of professionalism and most up-to-date information when it comes to selling real estate. Whether selling residential, agricultural, commercial, or industrial properties, AARE Auctioneers have enhanced knowledge in all pertinent areas, including marketing techniques, financial and investment calculations, cash flow evaluation, holding – Period Analysis, tax consequences of buying and selling properties, and multi-parcel real estate auctions.
The Value of Networking
The real key to a successful auction experience is being connected to qualified buyers as well as sellers. Michael Fortna makes it the business of his organization to stay involved. He has served on the Board of Pennsylvania Auction Association (PAA) and is a member of the National Auctioneers Association (NAA); is active in his local Masonic Lodge and Rotary Club.
Fortna has also developed many valuable relationships with Realtors, Developers, Bankers, Accountants, and Attorneys in addition to his Clients for auctions. "The work we do often results in referrals for other business. We are very proud of the success we have been able to achieve for our Clients, particularly our ability to market the property or estate before the actual auction," adds Fortna.
Giving Back
Under Michael Fortna's leadership, Fortna Auctioneers & Marketing Group stays focused on being active community citizens as well. "Our business goes beyond excellence in customer satisfaction. Societal welfare is also important to us." Company services have been utilized by St. Jude's Hospital, Relay for Life, American Cancer Society, Children's Miracle Network, the Whitaker Center of Arts & Science, and many other worthy causes.
Technology
Michael Fortna and his team recognize that the auction industry is more than live auctions. The presence of on-line auctions is a major factor in the auction industry of today. Fortna Auctioneers & Marketing Group is on top of this. Depending on the type of assignment, auctions for Clients are either organized for live, on-line, or a blending of both at the same time. "The on-line element opens the auction process to the world," says Fortna.
Peer Recognition
Michael Fortna and Fortna Auctioneers & Marketing Group consistently exceed industry standards of excellence. The firm has been recognized on a national level and by the Pennsylvania Auctioneer's Association (PAA) with top awards for marketing and advertising excellence, including the award for best real estate auction website in the state. "Clients want to work with the best. That keeps us focused on being the best," added Fortna.
Service Area
Excellence is excellence. It need not be bound by geography. Fortna Auctioneers & Marketing Group, under Michael Fortna's leadership, is establishing relationships throughout the east coast of the United States, from Florida up to Maine. "If you have a property or estate that is ready for an auction marketing plan, we are prepared to help you achieve your goal in Maryland, Delaware, Virginia, Florida, Maine, anywhere in the east and across the country. Pennsylvania is our main headquarters and the place where we established our reputation for excellence. We are prepared to branch out to work with you right now."
---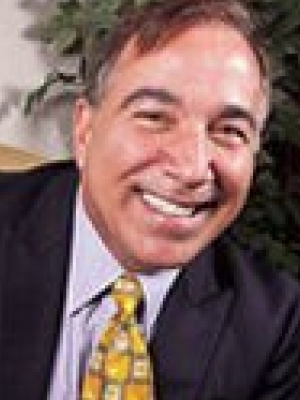 Carl Mazola
Originally from New York, Carl is a well known and a highly respected Broker. In 1983 Carl found and established Atlantic Properties International Inc., which currently has over 80 experienced multi-lingual agents. In 2011, Carl launched the Atlantic Properties Intl. Inc. Business Café in Wilton Manors, Florida. The Café is an innovative synergistic concept where business owners network and advertise in a real estate brokerage environment. Carl's list of clients covers a broad range of buyers and sellers. He has worked with German Industrialists, Italian and Brazilian developers, as well as high profile clients such as the Trump Organization in Geneva, Switzerland and Rome, Italy.
Carl earned the prestigious designation of Master Broker. Master Brokers achieve a long record of sales and membership is by invitation only, limited to the top 250 professionals in each county. Carl also earned the Certified Residential Specialist (CRS) designation; less than 4 percent of all licensed Realtors® in the United States have this designation. To ensure a strong world-wide presence he earned the Certified International Property Specialist (CIPS). Carl is also a Certified Real Estate Brokerage Manager (CRB), one of the most respected and relevant designations offered within the industry.
Carl's clients are assured the highest level of service and commitment to meticulous detail and research. Carl and his team consistently find superior real estate investments for all client needs.
---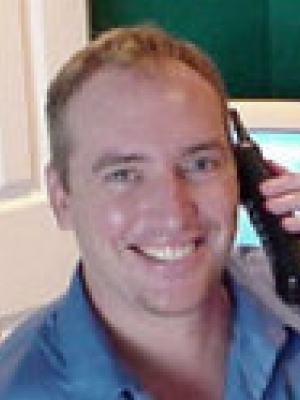 Joe Shovels
Associate Broker/Auctioneer Associate
Originally from Michigan, Joe moved to south Florida to enjoy the spectacular weather and magnificent beaches of the Atlantic Ocean. Joe obtained a Bachelor of Business Administration Degree with a major in Marketing from the University of Michigan where he was awarded a four-year academic scholarship.
After college, Joe created, launched and operated his own successful marketing and design firm; which he eventually sold to a larger corporation before beginning his real estate career. He was also a licensed Realtor® in the state of Michigan. Joe's previous work in business and marketing gave him the tools and knowledge necessary to help his buyers and sellers succeed.
Joe has been a Licensed Real Estate Broker Associate in the state of Florida since 2002. Awarded Top Producer and a Multi-Million Dollar Agent, he also earned the prestigious designation of being a Certified Residential Specialist (CRS). Less than 4 percent of all licensed Realtors® in the United States are CRS.
Joe's passion for the dynamic environment of real estate continues to grow and expand as the real estate industry changes. His strong belief in customer service and satisfaction remains a corner stone in his real estate career.
---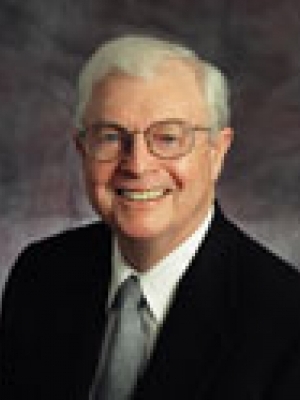 Jack Cantwell
Jack Cantwell is President of SkyLimit Marketing in Lebanon where he brings many years of major domestic and international marketing/advertising/sales promotion / PR experience to Fortna Auctioneers & Marketing Group. He is now involved in their marketing strategy and communications projects as Director of Marketing.
Jack has held Senior VP and VP level positions with major advertising and promotion agencies and corporations. His resume includes award winning work with Mail Boxes, Etc., McDonald's, John Hancock, Coca Cola, Budweiser, Fleet Banks, Hormel Meats and more.
Jack also teaches marketing and sales for Elizabethtown College, and was named 2010 CLA Business Person of the Year. See www.skylimitmarketing.com for more information.
---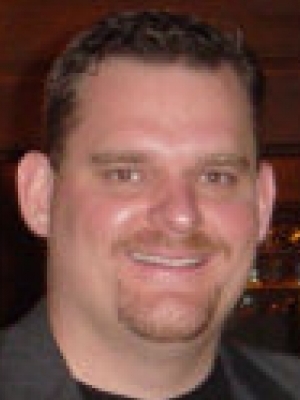 Adam J. Ouellette, Esquire
Originally from Michigan, Adam moved to South Florida in 1977, and grew up in Broward County. He attended Cooper City High and attended college on a basketball scholarship, where he got his B.A. in Business Management with a minor in History. Adam started the practice of law in early 1998 and since that time has overseen and been a part of over 4000 closings! His law practice over the years has also included- real estate litigation, condo law, landlord tenant law, probate, and business law.
---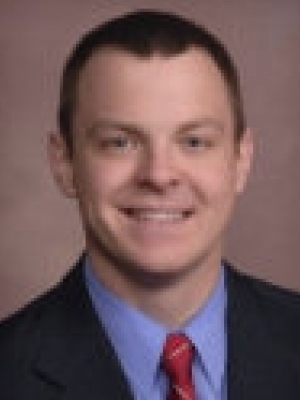 David R. Warner, Jr., Esquire
David R. Warner, Jr., serves as legal counsel to Fortna Auctioneers. David was admitted to the Pennsylvania Bar in 2007 and is licensed to practice before all Pennsylvania courts. His practice focuses on civil litigation, contracts and estate planning and administration.
David graduated summa cum laude from Lebanon Valley College where he received a Bachelor of Arts degree in Political Science. David received his Juris Doctorate (J.D.) from Widener University School of Law. He also served as a law clerk to State Supreme Court Justice J. Michael Eakin.
---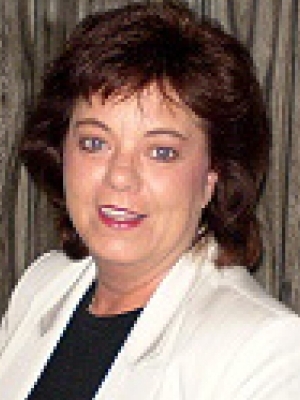 Kim Wentz
Michael Fortna, Bill Bering Jr. and Bob Bering have earned outstanding recognition by their peers and clients alike for their achievements in the auctioneering profession.
They also recognize the importance of having that behind the scenes person to handle the tasks associated with office management, administration, accounting and other vital tasks to keep the Fortna Auctioneers running smoothly.
This responsibility is in the capable hands of Office Manager Kim Wentz. Kim handles a variety of duties in the organization, including accounting, administrative, logistics, property management and appraisals. She puts her exceptional computer skills to good advantage in the handling of these responsibilities.
Ms. Wentz has over 25 years of business experience. She was educated at Lebanon Valley College, and also earned a Small Business Administration Certificate from HACC. She is currently working toward her Associates in Marketing.
"We wouldn't be as good as we are without Kim's involvement in our work," says Michael Fortna.
---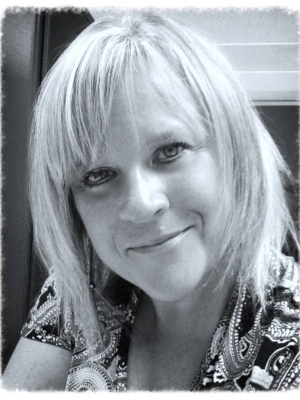 Marjorie Henise
Marjorie Henise is the lead strategist and content manager for Fortna Auctioneer's integrated social media campaigns. A graduate of Elizabethtown College, Marjie is the owner of Destination Main Street in Jonestown, PA. A social-media savvy writer, speaker and teacher, Marjie spent several years at Harrisburg Area Community College working in their Institute for Entrepreneurial Studies, and as a project coordinator with a local advertising agency. With an eye toward client services, she brings her own special brand of expertise in entrepreneurship, marketing, branding and social networking to the table, especially for small businesses. With her experience in teaching across many venues, Marjie also has a special way of relating to clients with humor and patience.
Destination Main Street specializes in sharing the story of small businesses by showcasing them where it matters most... through social media!
Covering events for businesses to get photos and video for posting on social channels.
Writing regular blogs and updating websites.
Creating content for and managing social media pages, like Facebook,Twitter, LinkedIn, Instagram, Pinterest, and YouTube.
Providing overall marketing strategy to seamlessly integrate your social media with your website, direct email campaigns and traditional marketing media.
You can find Marjorie and Destination Main Street online at the following places: