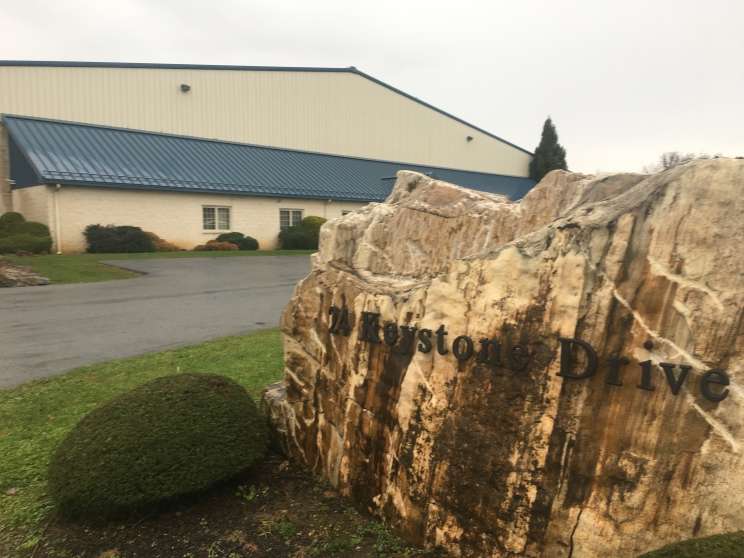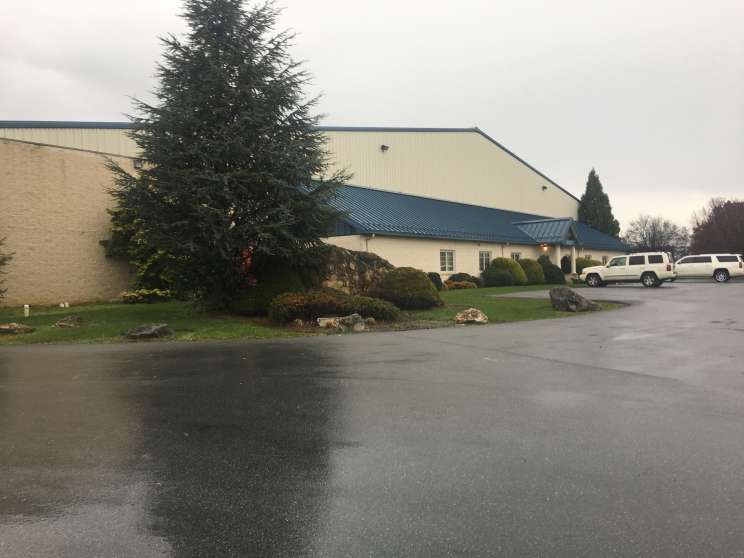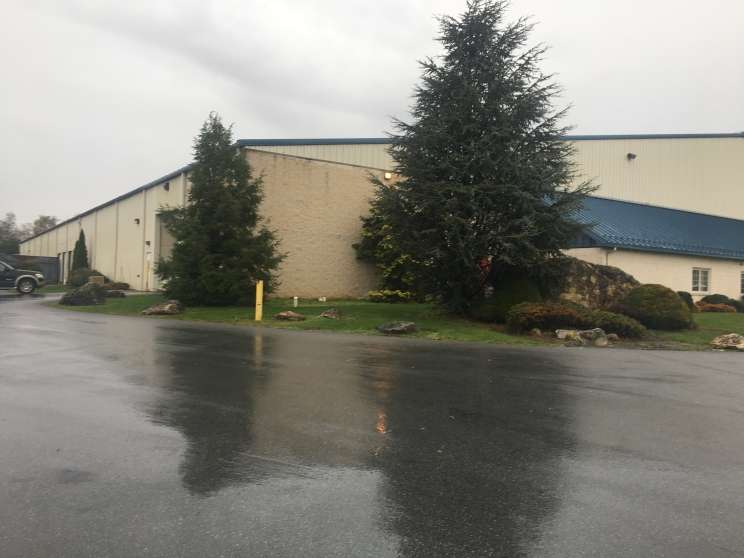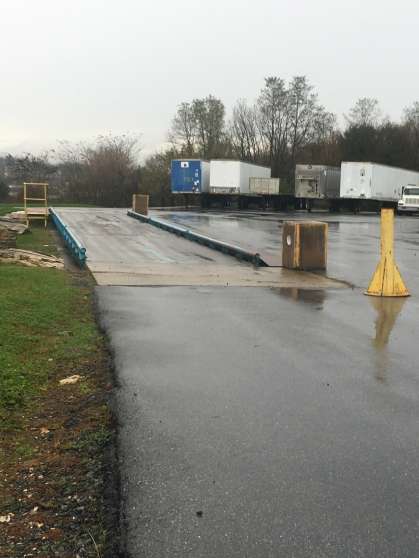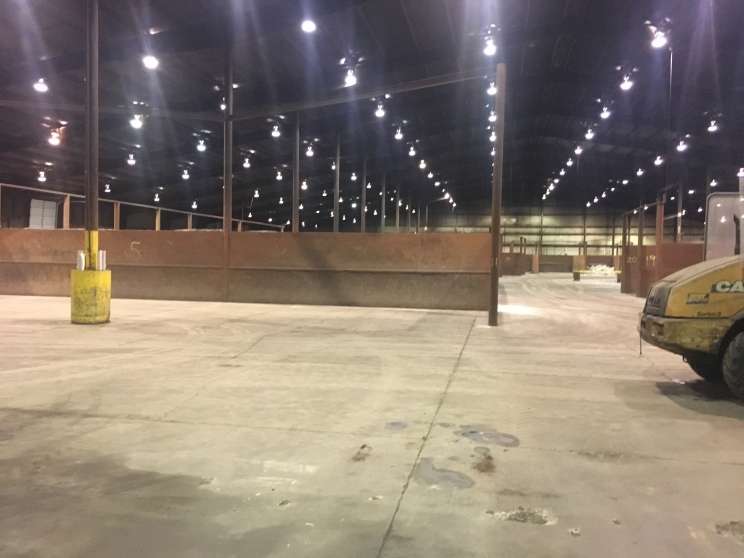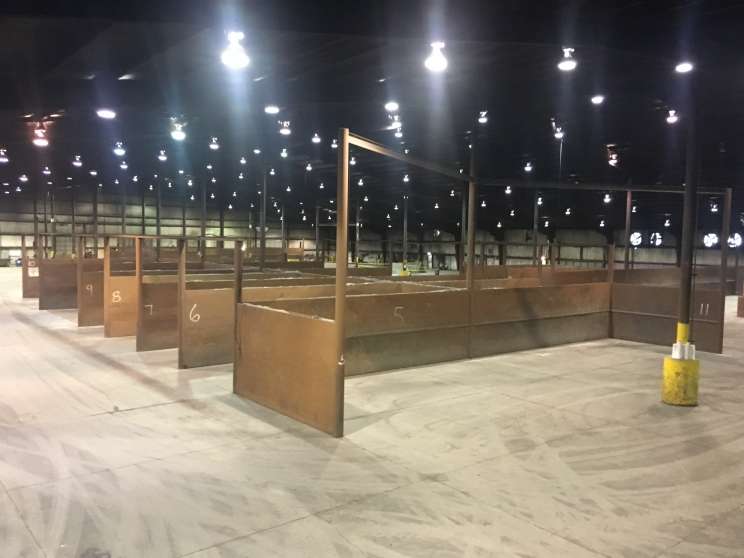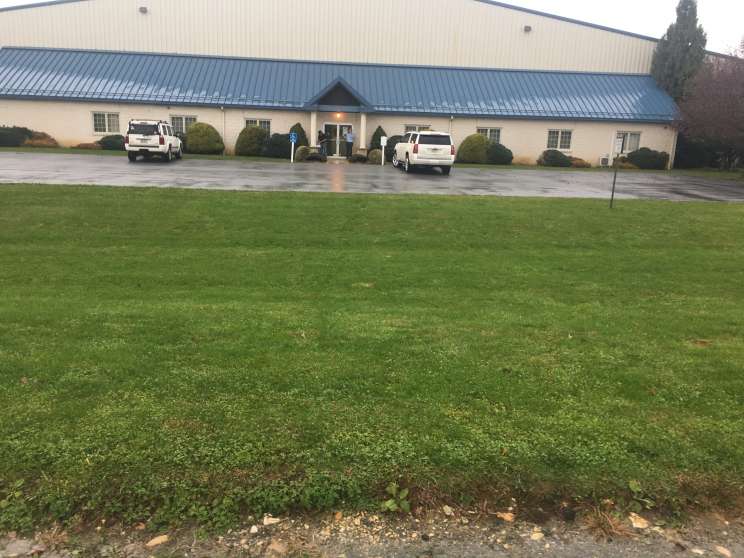 Property Tours - Thursday, January 3, 2019 10-11:30AM
Thursday, January 10, 2019 from 10-11:30AM
This property will be sold to the highest bidder at or above $816,000. Previously appraised at $1.7 Million
EQUIPMENT TO BE SOLD IMMEDIATELY AFTER THE REAL ESTATE
Collier Auction Link - For Property Description, Brochure, Bidder Package Information.
Lebanon County
South Lebanon Township
Tax ID - 30-2350533-355076-0000
81,614 SF of Space
6.95 Acres
Year Built - 2000
Metal Exterior
Located in the popular Lebanon Valley Business Park, this impressive 81,614+/- square foot, steel industrial warehouse building was constructed circa 2000 and is situated upon 6.95+/- acres of land. Former home to Beck Aluminum Alloys, this property consists of an open floor plan with 40 foot ceiling heights in the center and 20 feet at the eaves. Spacious column width provides excellent mobility and space utilization. 3,000 square feet of office space with conference room, kitchenette, locker room, restrooms and foyer. Metal halide lighting, 3,000 Amp, 480 Volt, 3-Phase electric service, compressed air and gas lines throughout, Martin Electric Backup Generator, security cameras, three 14 foot drive-in doors, four 10 foot dock doors with levelers and one 8 foot double drive-in door, digital semi-truck scale, parking for 25 cars and a dozen tractor-trailers (with ability to expand), city sewer and water, fiber-optic available. Recent Phase I Environmental Report (2018) contains no recommendations or hazardous material issues. Zoned Industrial in the Township of South Lebanon, PA. Excellent economic incentives and benefits available. Perfect opportunity for a user or investor to acquire a building at a fraction of the replacement cost! If you are seeking warehouse or manufacturing space for the future of your operation, this is a once-in-a-lifetime opportunity!
The Lebanon Valley Business Park is designated as a "Pennsylvania Select Site" and is located in the South Lebanon Tax Increment Financing (TIF) District. Located within minutes of I-76 (PA Turnpike), I-81 and I-78 with connections to the Northeast and Mid-Atlantic. Norfolk and Southern rail freight system intermodal yard and Harrisburg International airport are both located nearby. Easily accessible to the cargo ports of Philadelphia, Baltimore and New York.
Working In Cooperation with Colliers International - Alexis Briggs
AUCTION REGISTRATION: All participants interested in bidding at the auction shall register at the registration counter by providing the following items: (1) valid state issued identification; (2) proof of attendance at an open house or property inspection; (3) presentation of certified or cashier's check in the amount required to bid (if any); and an acknowledgment that the bidder has received, reviewed and understands the terms of sale, purchase and sale agreement, Bidder's Information Package and is capable of closing if they are the successful bidder.
REQUIREMENTS OF THE HIGH BIDDER: The High Bidder of each respective parcel in the auction shall be required to: (1) Immediately tender a certified or cashier's check in the amount of $50,000; (2) Execute the Purchase and Sale Agreement; (3) Execute the appropriate Pennsylvania Agency Disclosure Forms and Property Disclosure Forms; and (4) Increase their money deposit to ten percent (10%) of the Purchase Price within five (5) days of the auction.
TITLE AND ESCROW INSTRUCTIONS: Title and Escrow services shall be provided by: Chicago Title Insurance Company, 10 South LaSalle Street, Suite 3100, Chicago, IL 60603, attn. Cindy Malone, (p) 312-223-3360; (email) cindy.malone@CTT.com. All money deposits shall be deposited with the Title Company. The total money deposit shall be increased to ten percent (10%) of the Purchase Price and delivered to the Title Company within five (5) days of the auction. Title and escrow fees and costs shall be split equally between the Seller and the Purchaser, with specific expense allocation set forth in the Purchase and Sale Agreement (a copy of which is included in the Bidder Information Package).
CLOSING DATES: The Closing Date shall be February 21, 2019 at the office of the Title Company. At such time, Purchaser shall tender or have already tendered the balance of the Purchase Price. TIME IS OF THE ESSENCE IN THIS TRANSACTION.
BUYER'S PREMIUM: A Buyer's Premium in an amount equal to ten percent (10%) of the High Bid shall be paid by the Purchaser and added to the High Bid amount in order to calculate the Total Purchase Price. Purchaser acknowledges and accepts that such amount shall be added to the High Bid and such amount shall be the responsibility of the Purchaser.