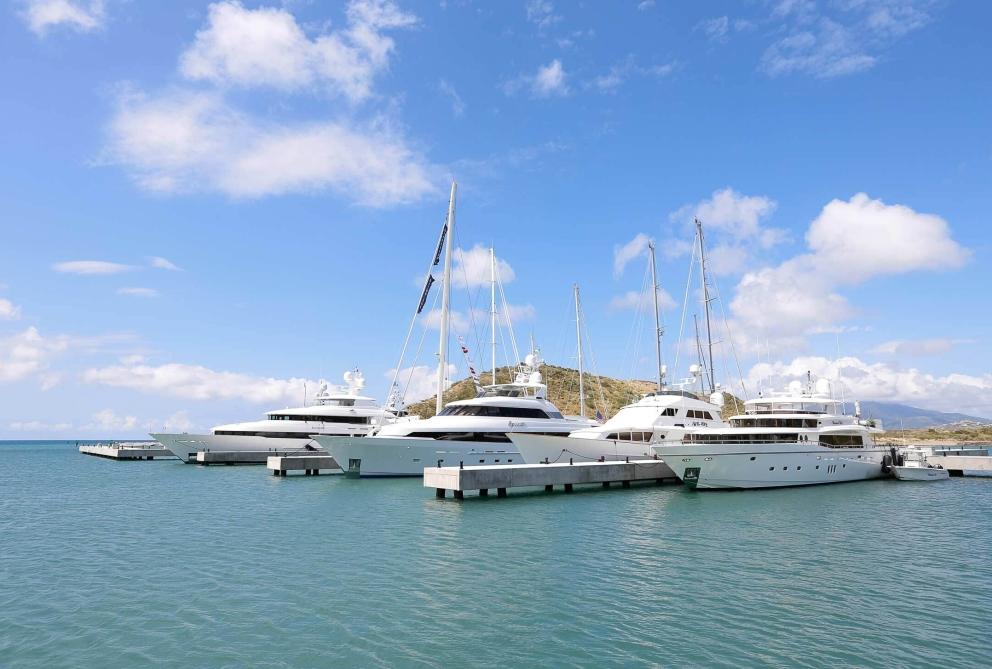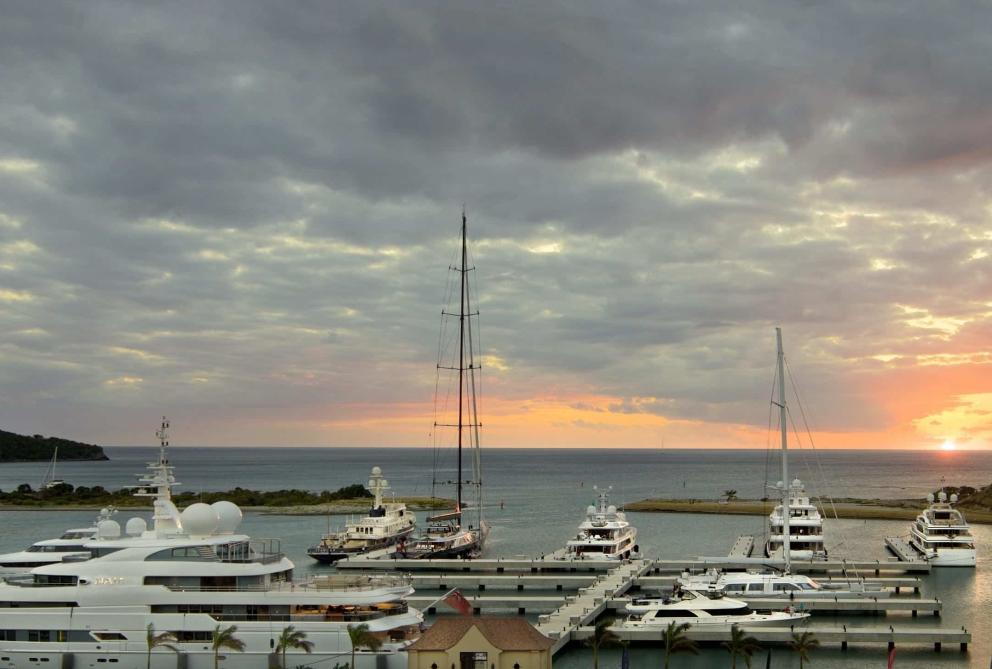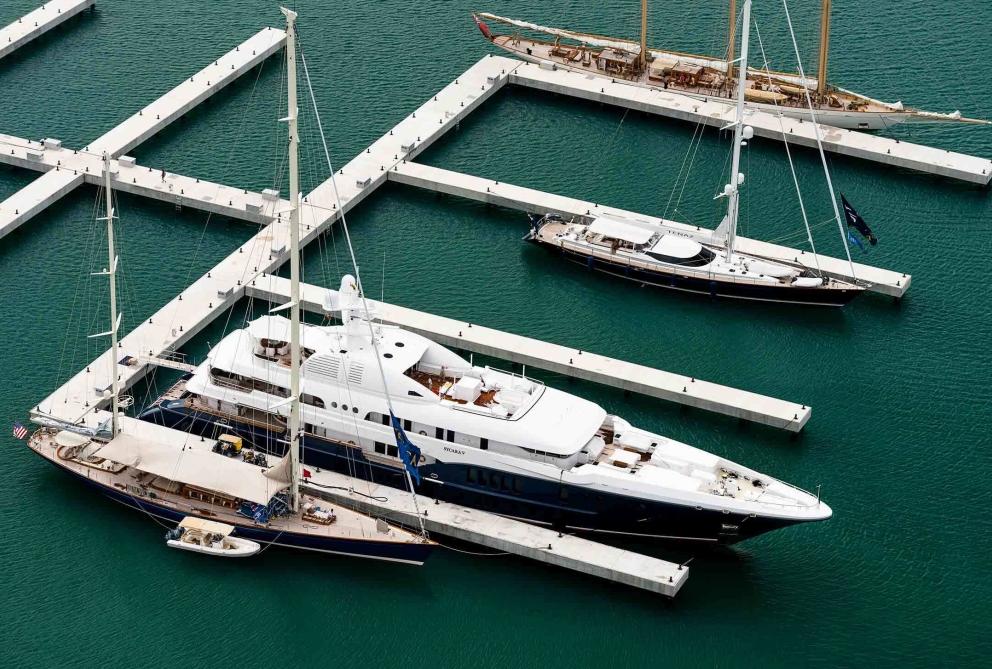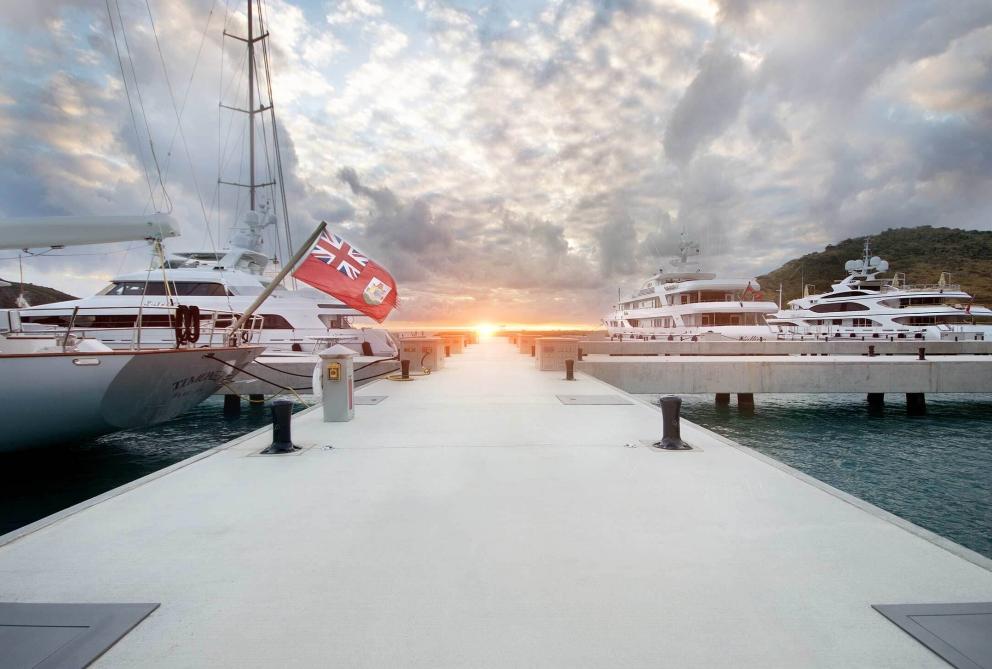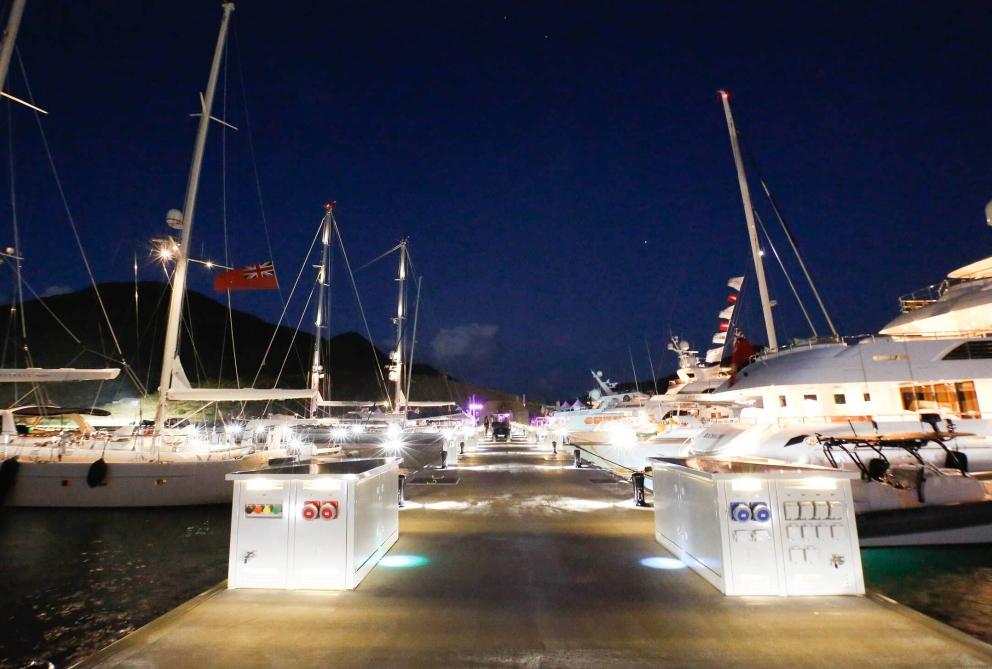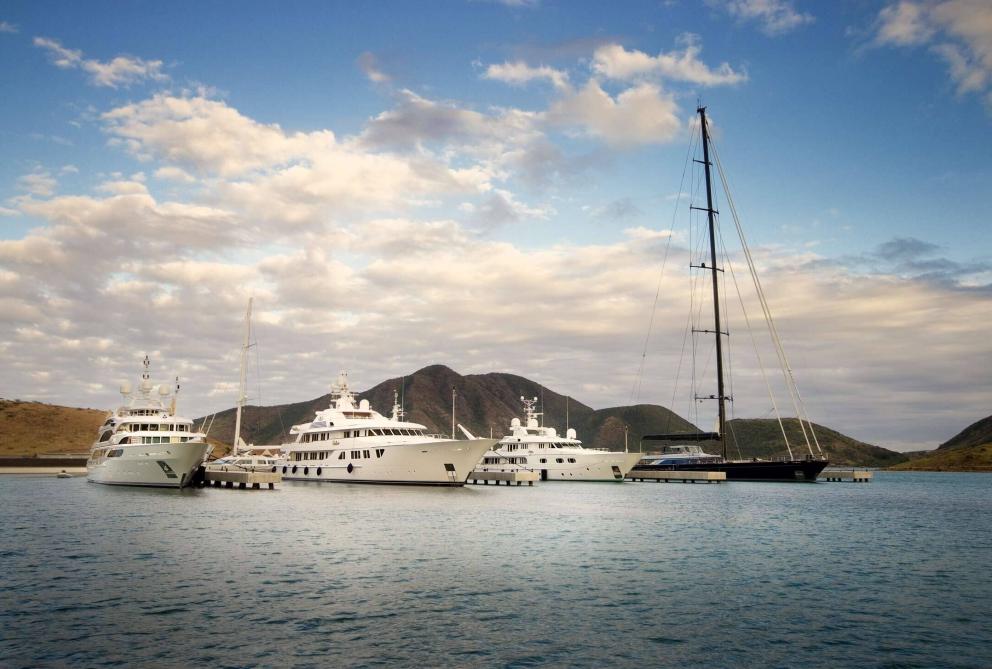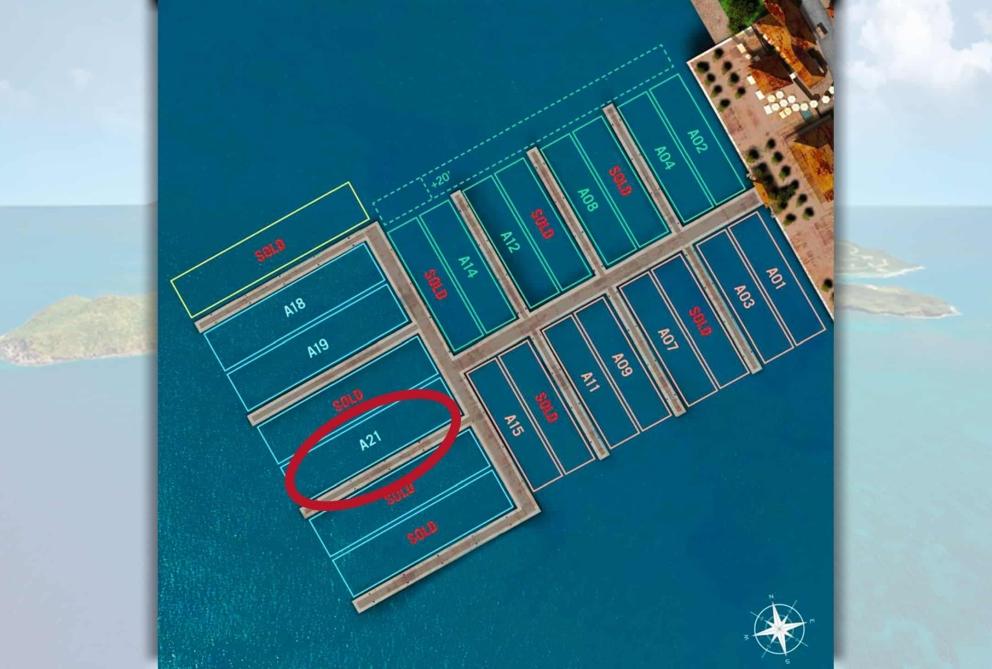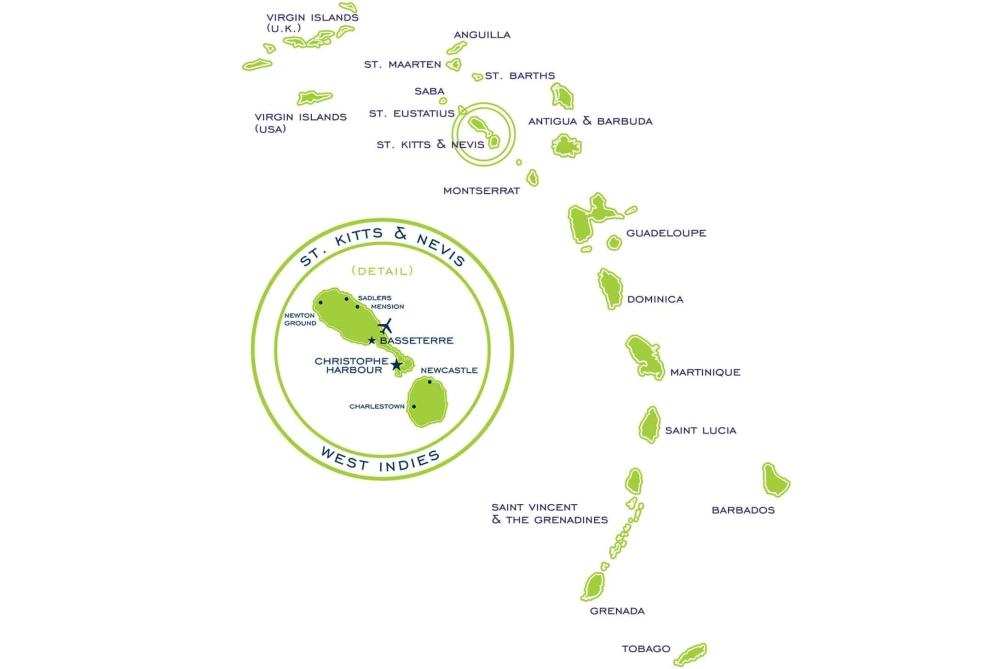 ONLINE ONLY Auction - In Cooperation with Elite Auctions
Starting Bid - $500,000
Final Offer is Subject to Seller's Confirmation
BERTH OWNERSHIP BENEFITS
Freehold Title, Perpetual Ownership
In contrast to the traditional leasehold models of 5-30 years, The Marina at Christophe Harbour offers freehold ownership—the rarest of opportunities—available nowhere else in the Caribbean. Your berth is exclusively yours—dedicated, serviceable, and a property asset that you own in perpetuity.
Alongside Berths, Quality Infrastructure
Unlike the common stern-to berth model, Christophe Harbour offers alongside mooring and docks built to the highest quality standards.
Exclusive Amenities
Unmatched in the area, the exclusive resort amenities include the marina village and yacht club, a private beach club, and a Park Hyatt St. Kitts.
Citizenship by Investment
The island offers a Citizenship by Investment program, one of the oldest, most reputable of its kind. Benefits include visa-free travel to more than 80 countries and full residency, right-to-work status in St. Kitts and Nevis with no residency requirement.
SUPERYACHT MARINA AMENITIES
Centrally Located
Set in the heart of the Eastern Carribean cruising ground, near Antigua, St. Barths, St. Maarten, and Anguilla, Christophe Harbour is an ideal location for a private or charter yacht base.
Naturally-protected harbour (supremely advantageous during hurricane season)
Designated Port of Entry
As a designated customs port of entry, the marina can provide expedited VIP clearance.
Duty-Free Concessions
There are no import duties or other government charges on the import or sale of fuel and petroleum products, and no taxes or other government charges on provisions, consumables, or any similar items sold at Christophe Harbour for use aboard yachts.
Food and beverage import duties are assessed at a great reduced rate, and taxes and government charges on goods, materials, vehicles, fixtures, or other equipment for yachts are waived until 2030.
Crew Access
At Christophe Harbour, yacht and airplane crews benefit from work permit requirement and fee exemptions. Recreation, exercise, and lodging areas might be available, depending on the season.
Security
With a fully-monitored, single-access point of entry and 24-hour security, the marina is one of the safest, most secure marinas in the region.
Guest Services
A private jet terminal provides VIP service along with charter service from St. Kitts to many of the Caribbean islands.
Christophe Harbour offers a staff concierge, ground transportation, and VIP clearance on site.
Exclusive access to The Pavilion beach club.
Key Features
Protected entry, alongside mooring, secure inner harbour.
A hideaway harbour with state-of-the-art docks and amenities designed specifically for your superyacht.
Professionally engineered design, entry, and turning basin.
Staffed on-site Customs House.
Entry channel width: 200′, depth: 18′
Full-service, professional management.
For discerning yacht owners seeking a premier destination to keep their prized vessels, Christophe Harbour at St. Kitts offers an array of benefits that make it an ideal choice. With its stunning natural beauty, strategic location, favorable regulations, and world-class marinas, this enchanting Caribbean island provides an exquisite haven for superyacht owners. Explore the advantages of keeping a superyacht in St. Kitts and find out why it is a sought-after destination for those seeking the pinnacle of luxury and relaxation on the open sea.
Created by internationally acclaimed developers, The Marina at Christophe Harbour is being built with the discerning yachtsman in mind. At full build out, the marina will consist of 250 state-of-the-art, alongside berths, 50 of which will be able to accommodate superyachts up to 250′.
The Christophe Harbour Marina is nestled within a natural harbor on the southeastern coast of the island, and offers deep-water berths, 24/7 security, and a wide range of amenities, including luxury waterfront residences, fine dining establishments, and a private beach club. The marina's professional staff and concierge services ensure that every aspect of yacht ownership, from maintenance and provisioning to crew assistance and entertainment, is impeccably taken care of. The marina's strategic location also provides convenient access to the island's capital, Basseterre, as well as a variety of leisure activities and attractions.
As a designated port of entry, The Marina at Christophe Harbour provides expedited VIP customs and clearance onsite for private jet and yacht arrivals. In addition, owners get the benefit of duty-free concessions (no import duties or government charges on fuel and other provisions), work permit requirement and fee exemptions for yacht and airplane crews.
ADVANTAGES & BENEFITS OF ST. KITTS
One of the primary advantages of keeping a superyacht in St. Kitts is the island's breathtaking natural beauty. With its pristine beaches, crystal-clear turquoise waters, and lush green landscapes, St. Kitts offers a picturesque backdrop that rivals any tropical paradise. The tranquil anchorages and secluded bays allow yacht owners to enjoy the utmost privacy and serenity while surrounded by the stunning beauty of the Caribbean. The island's idyllic climate, with warm temperatures year-round and gentle trade winds, provides ideal conditions for yachting and ensures a comfortable and enjoyable experience on the water.
St. Kitts' strategic location in the Eastern Caribbean is another significant benefit for superyacht owners. Situated in the heart of the Leeward Islands, it offers easy access to a multitude of other captivating destinations, including neighboring islands such as Nevis, Antigua, and St. Barts. Yacht owners can embark on exhilarating voyages, exploring different cultures, cuisines, and landscapes, all within a short sailing distance. The island's proximity to popular yachting hubs such as St. Maarten and the British Virgin Islands further enhances its appeal, as it serves as a convenient starting point or stopover for longer journeys throughout the Caribbean.
The favorable regulations and incentives provided by the government of St. Kitts are also a major draw for superyacht owners. The island offers a well-established and reliable legal framework for yacht registration, ensuring a straightforward and efficient process. The St. Kitts and Nevis flag, widely recognized and respected in the maritime community, provides owners with international recognition and access to a comprehensive range of benefits. These include simplified customs procedures, flexible crew regulations, and favorable tax incentives, making St. Kitts an attractive choice for yacht owners seeking to optimize their financial and operational efficiency.
Beyond the luxurious amenities and services, keeping a superyacht in St. Kitts offers an immersive cultural experience. The island's rich history and vibrant local culture provide a unique and authentic backdrop for yacht owners and their guests to explore. From visiting historic landmarks such as Brimstone Hill Fortress and the Romney Manor to immersing oneself in the lively carnival celebrations and sampling the island's delectable cuisine, St. Kitts offers a myriad of cultural experiences that add depth and richness to the yachting lifestyle.
Terms - A deposit of $50,000 will be collected at the conclusion of the auction. A 10% buyer premium will be added to the high bid price and become part of the purchase price. Settlement to be held within 45 days from the conclusion of the auction.