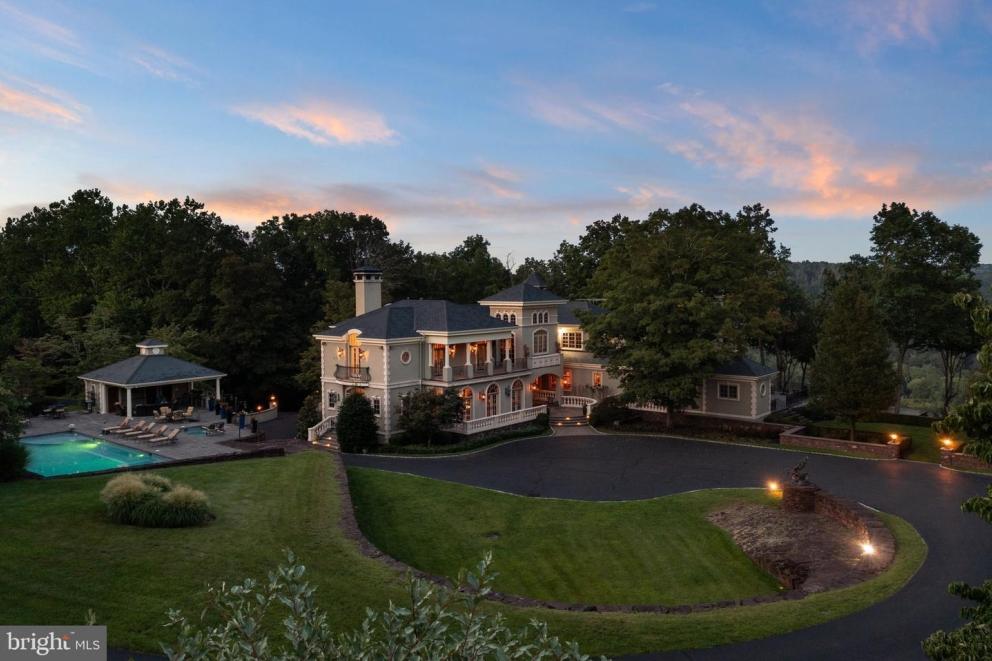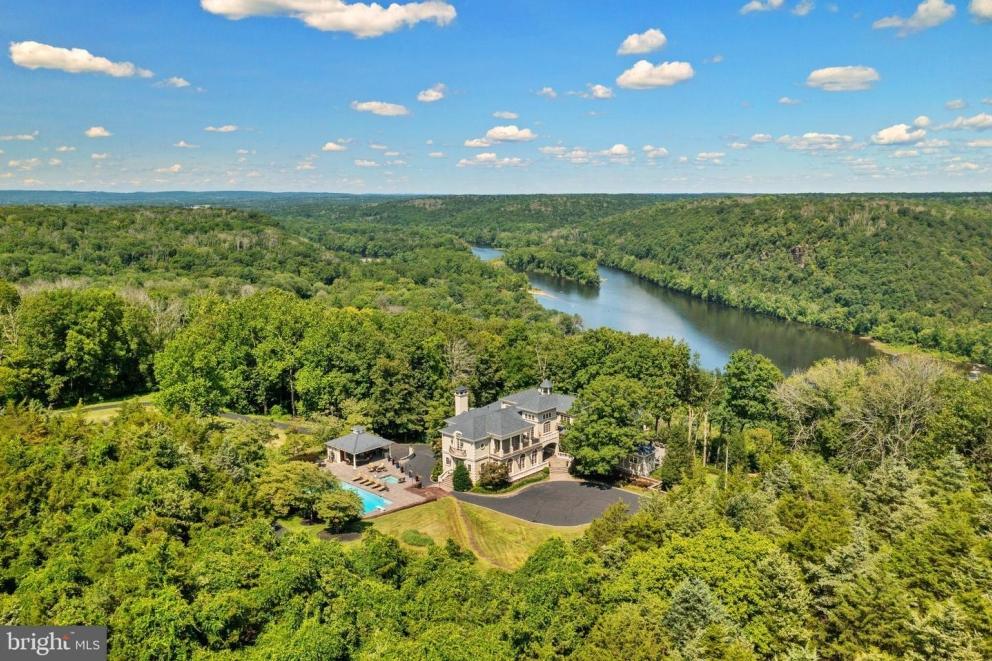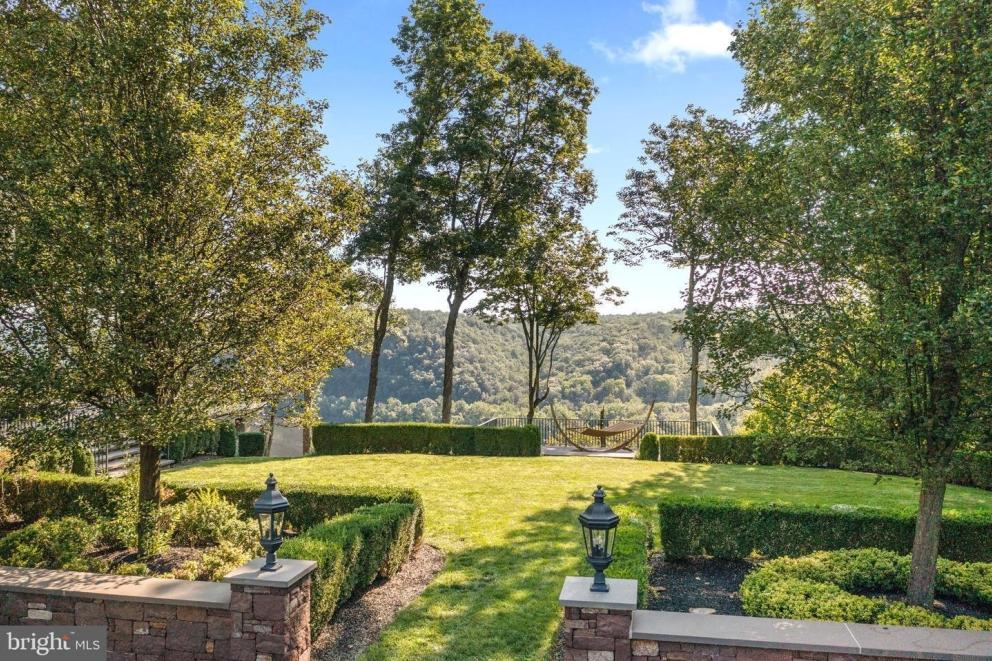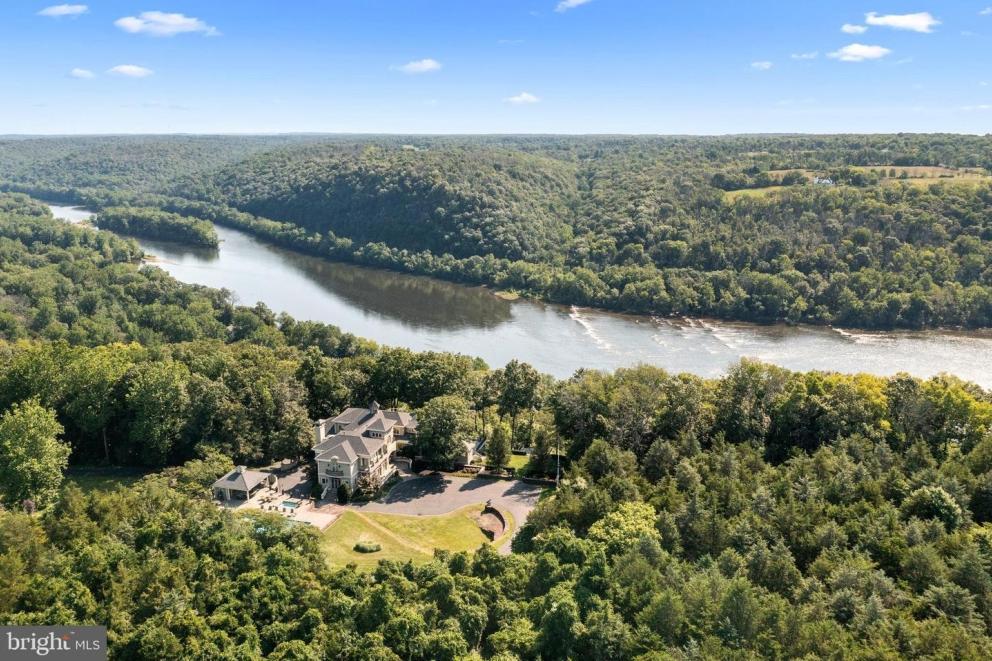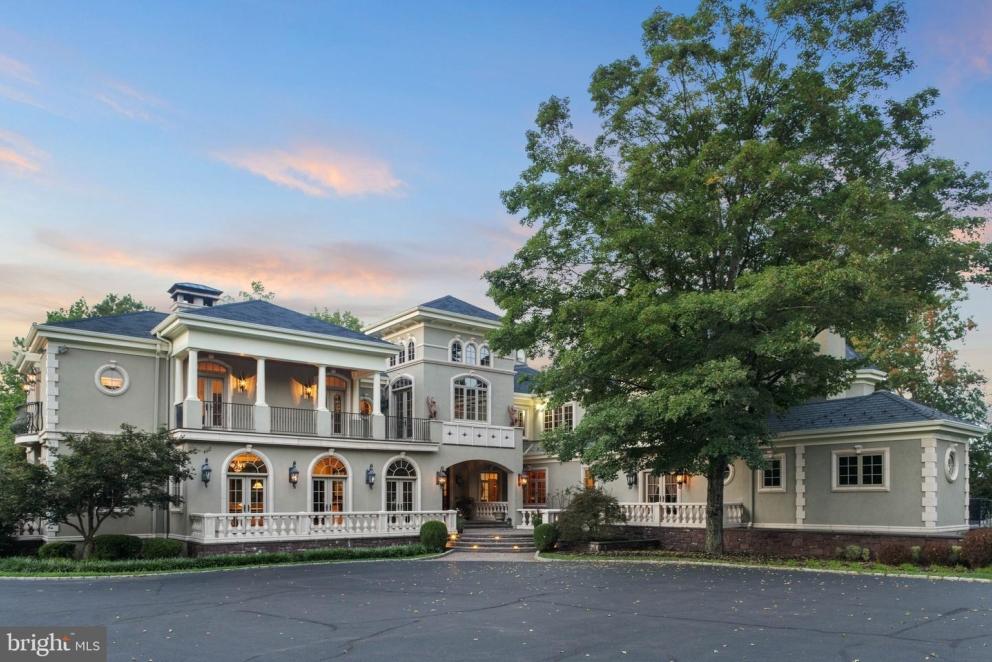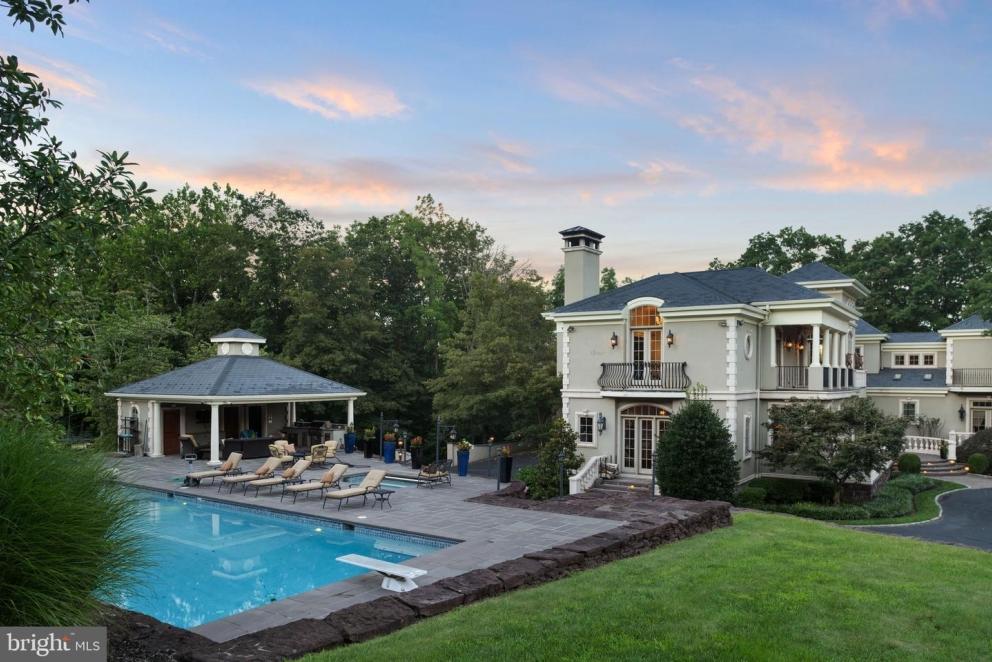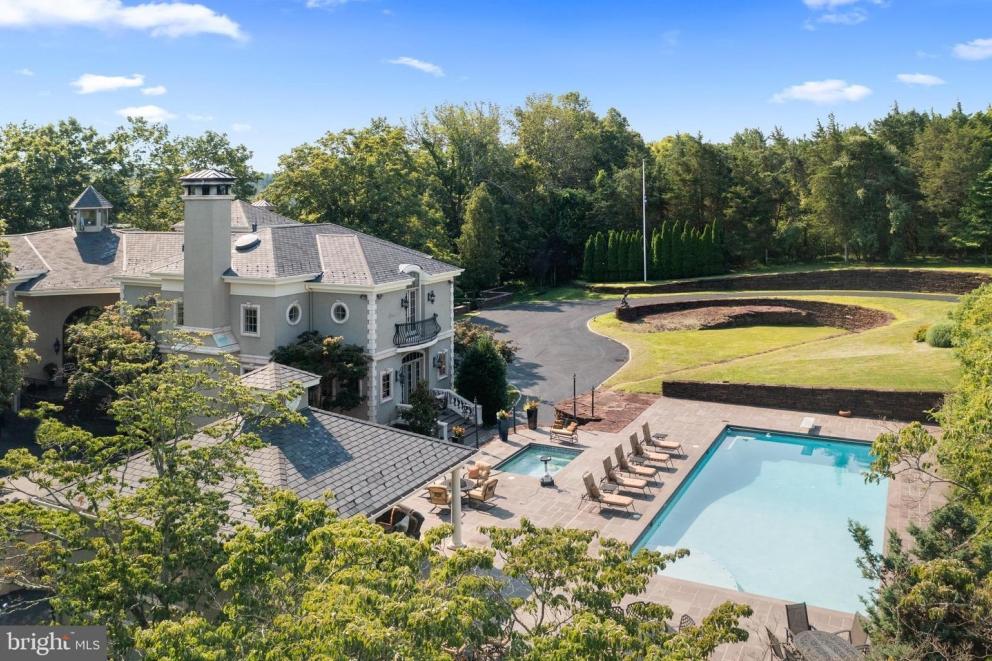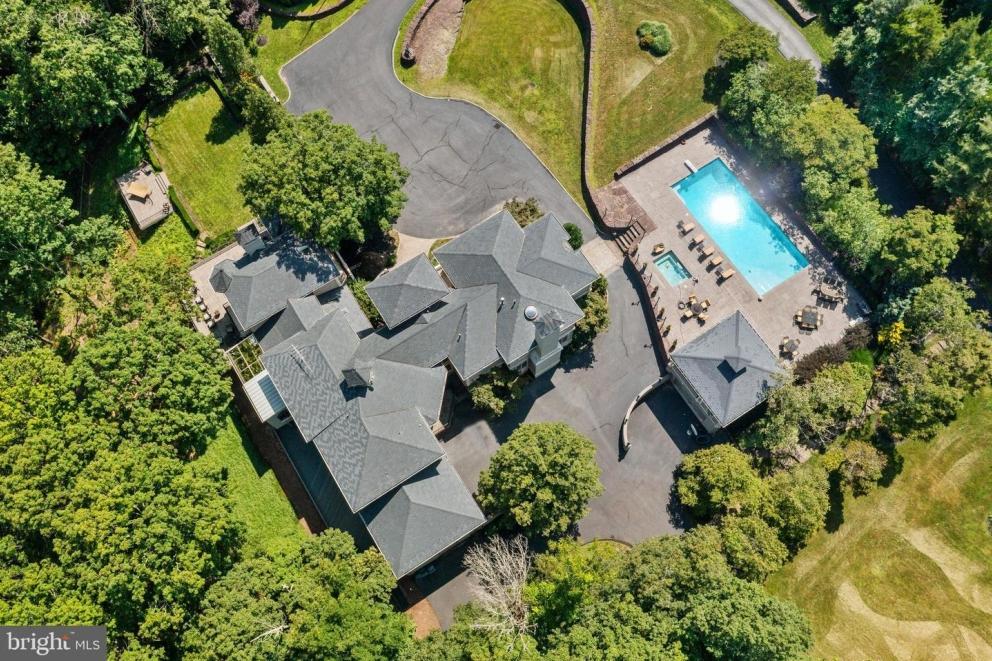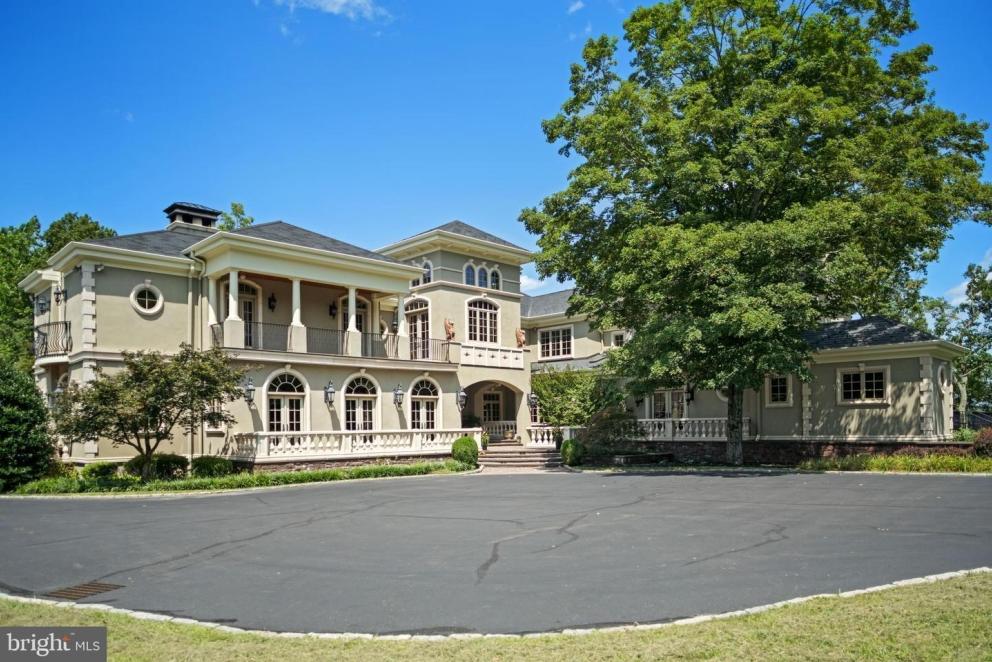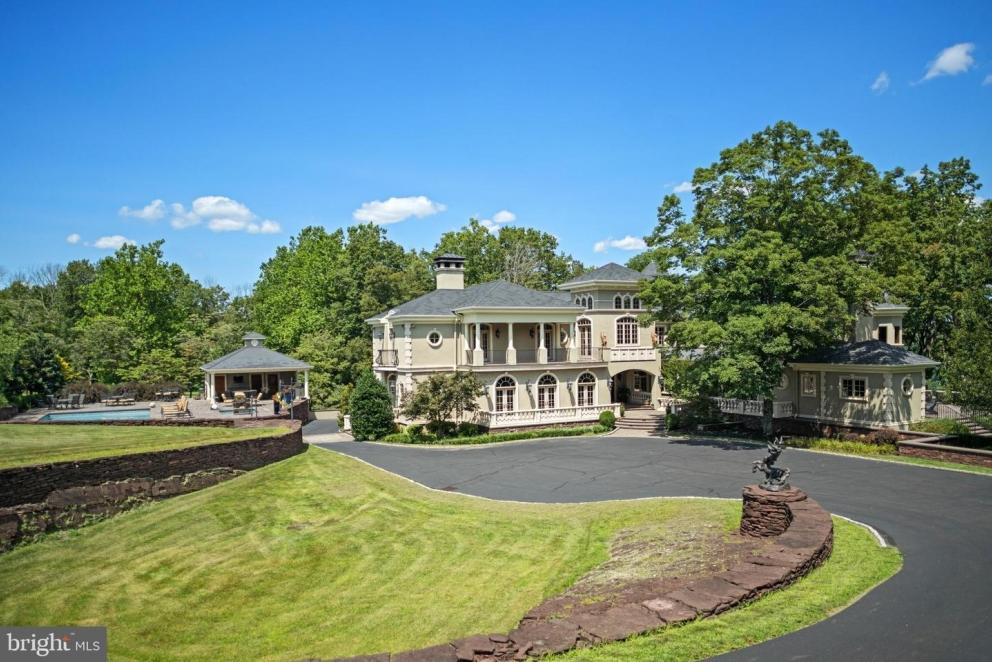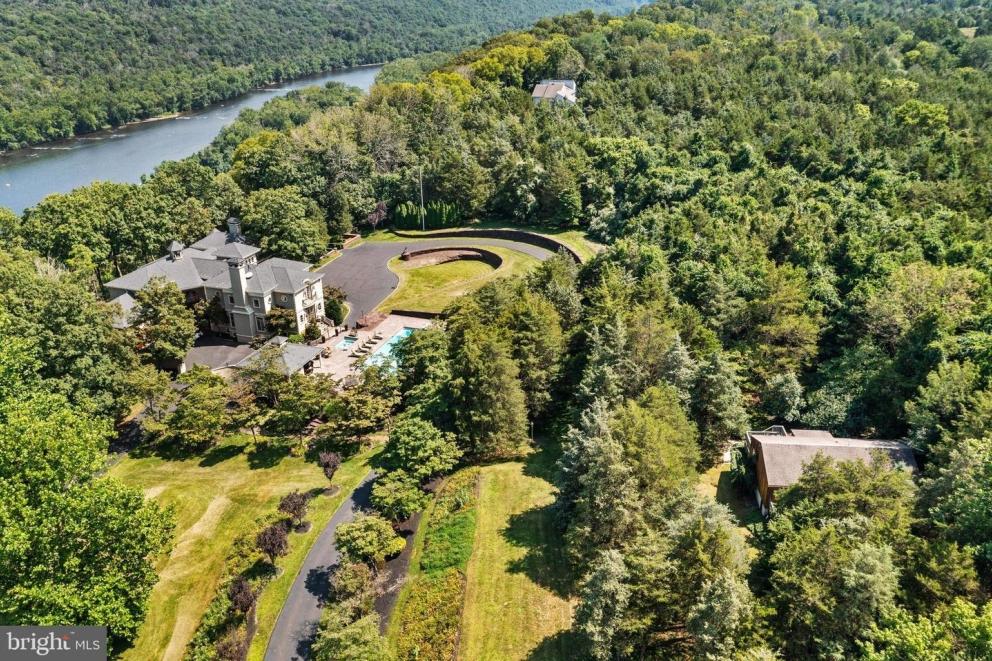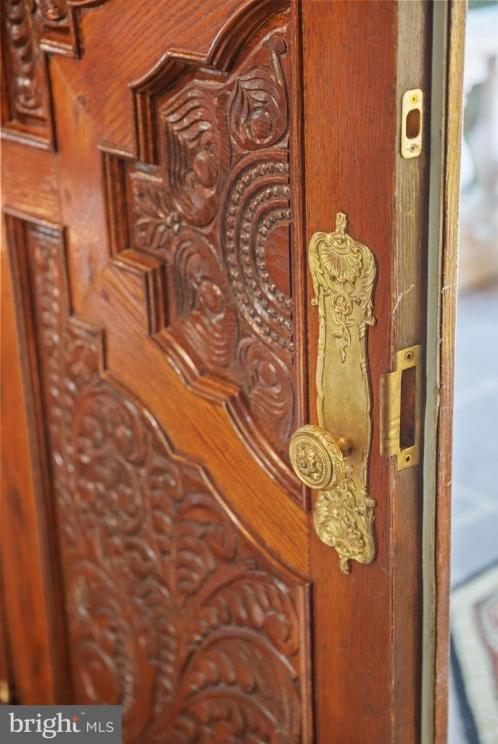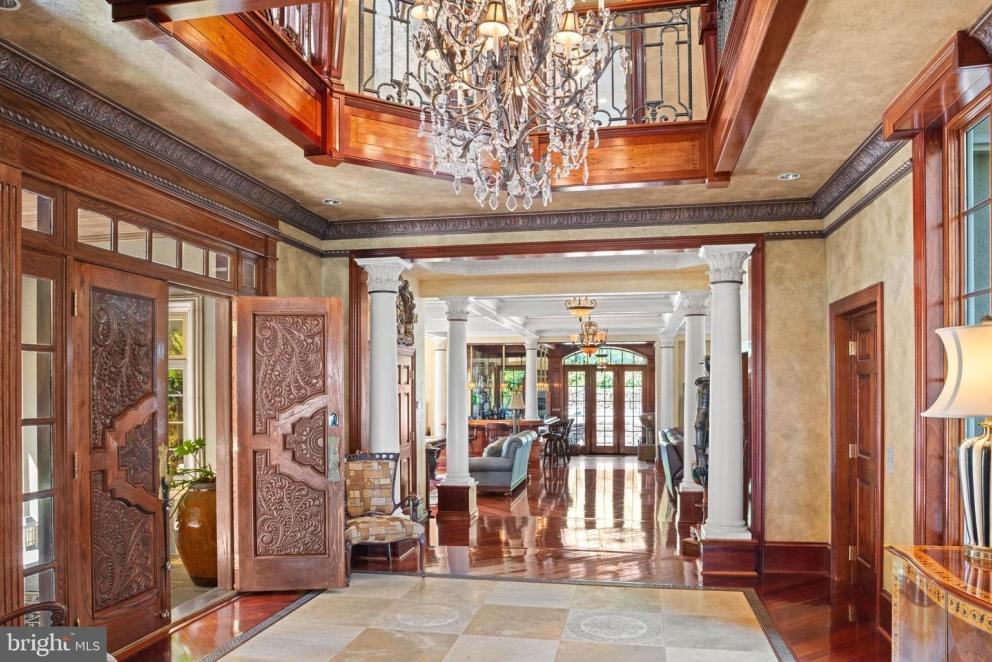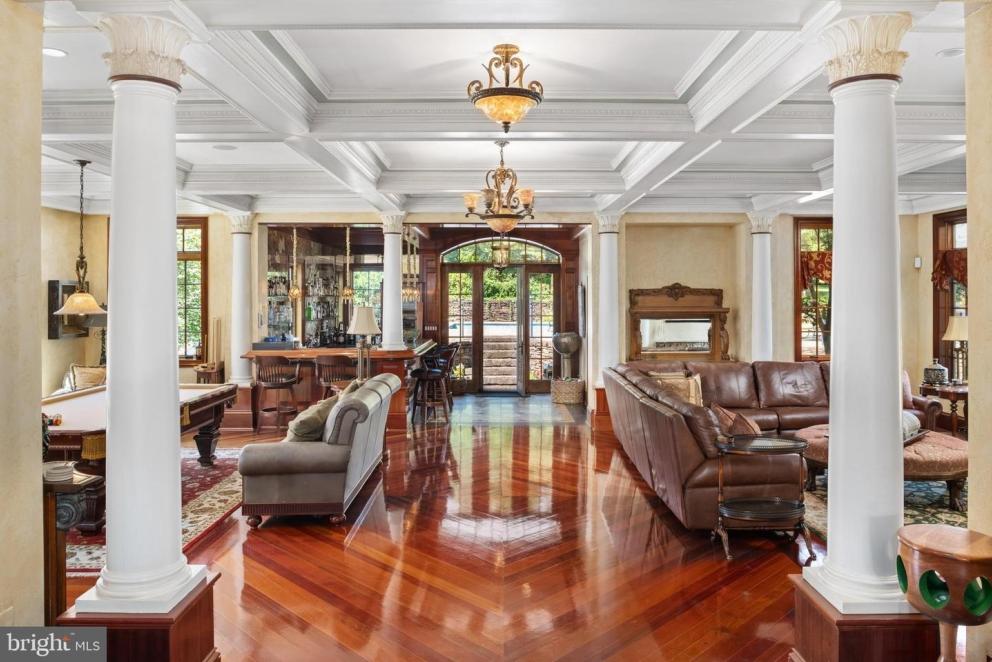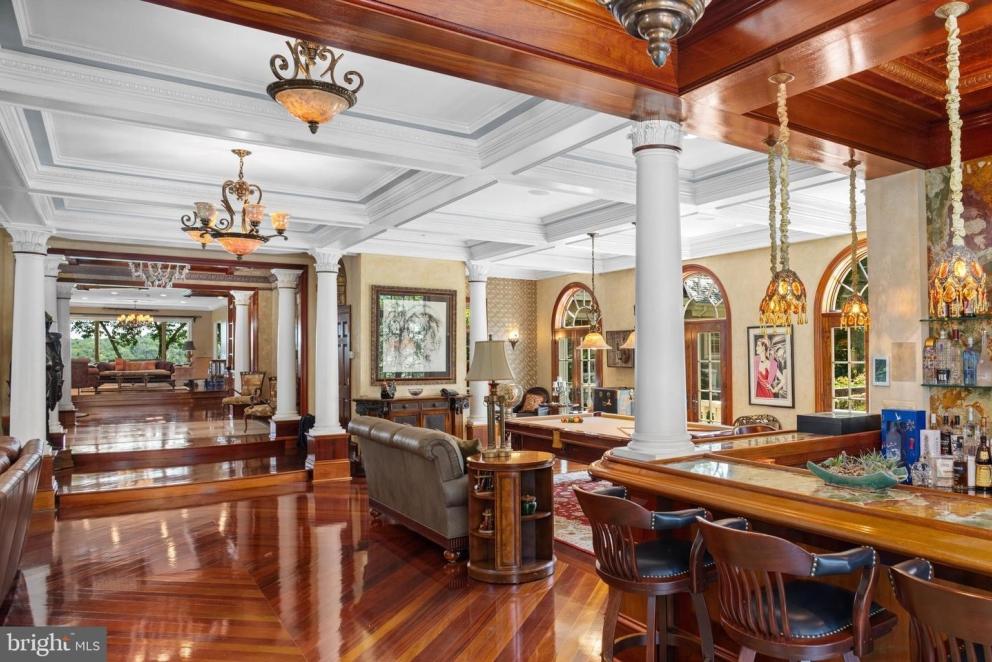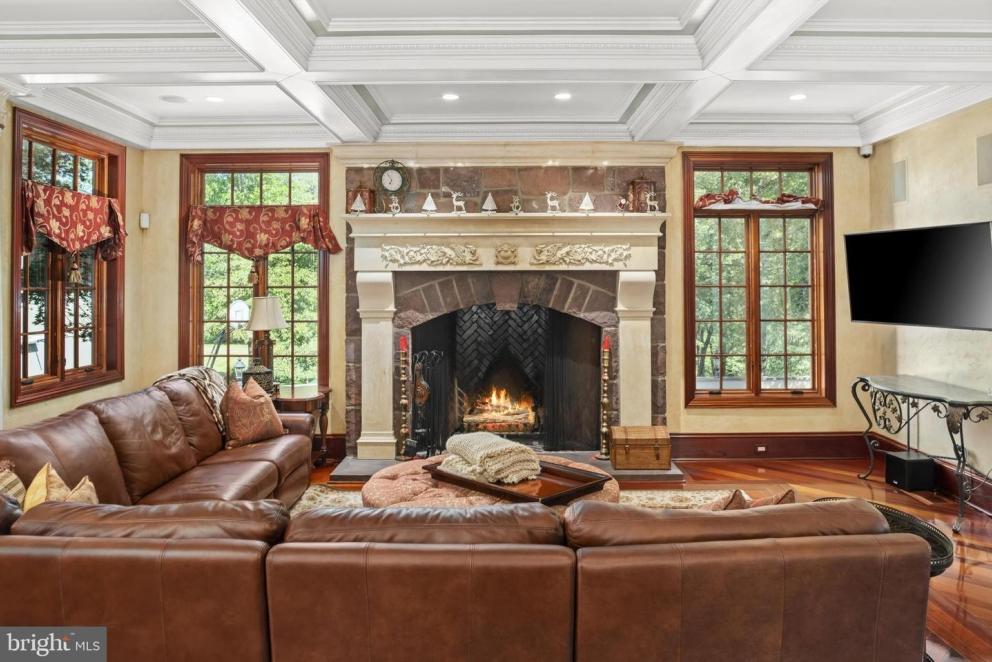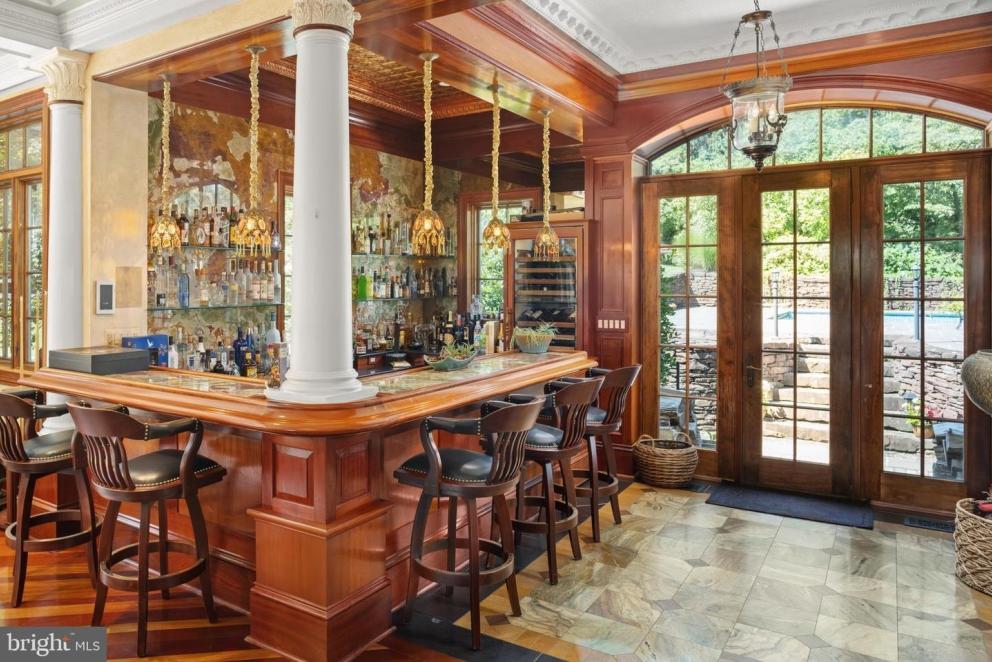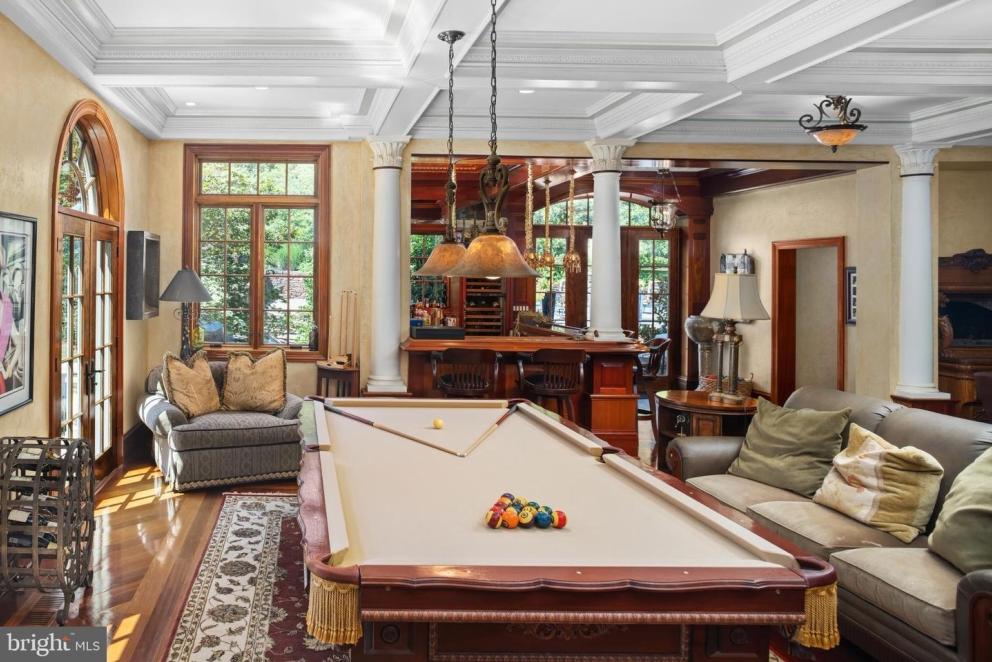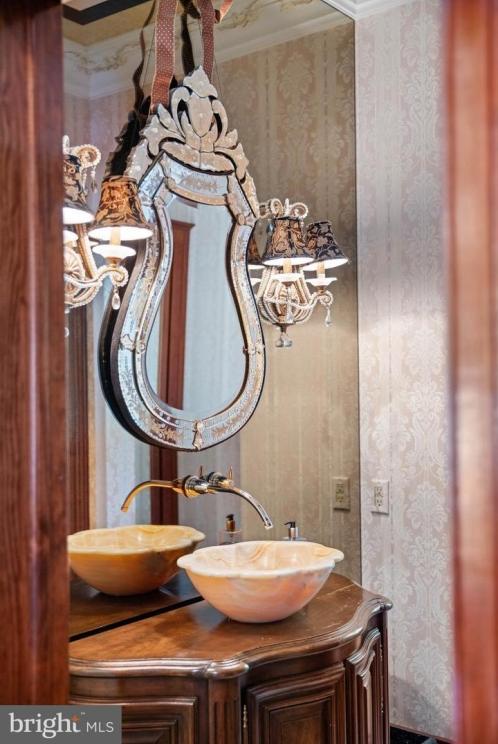 Auction Without Reserve • Coming Soon - In Cooperation with Elite Auctions
COMING SOON - DATE TO BE DETERMINED
Nestled within enchanting Bucks County, this elegant estate evokes a profound sense of awe and admiration. Encompassing over 11 acres of meticulously-curated land, it bestows upon guests and residents an unparalleled feeling of grandeur. The entrance, adorned with an extended gated drive, not only imparts an air of luxury but also assures a feeling of utmost security.
Undisputedly, the pièce de résistance of this estate lies in its commanding view of the majestic Delaware River, accompanied by a sprawling panorama that extends as far as the eye can see. These sweeping, panoramic views conspire to create an ambiance of serenity and privacy.
The principal allure of this haven is further accentuated by the inclusion of a guest house, a space both gracious and commodious, capable of hosting esteemed visitors and offering supplementary living quarters. This versatile addition presents the opportunity to graciously welcome friends and family, or alternatively, to explore the prospects of utilizing it as an elegant rental retreat.
Amidst the opulent offerings of this estate, the presence of a sumptuous pool and its accompanying pavilion elevates the sense of luxury, providing a place of respite during the balmy summer months. Here, one can relish the great outdoors while luxuriating in the privacy and convenience of a personal oasis.
For those with an affinity for fine vehicles, the provision of multiple garages, including one with an integrated lift, stands as nothing short of a collector's dream. This provision furnishes an expanse amply large enough to house and maintain an impressive collection of vehicles, catering to the desires of any car connoisseur.
All together, this Bucks County estate embodies an amalgamation of regal magnificence and untamed natural beauty, augmented by an array of amenities tailored to the pursuit of a life steeped in luxury and comfort.
This stunning home and the lifestyle that comes with it are going to the highest bidder on auction day, regardless of price. Register to bid today and be here to bid live, in person or remotely on auction day, Monday, December 9th at 11AM local time…and it could all be yours!
PROPERTY SPECIFICATIONS
Year built: 1986
Lot size: 11.01 acres
Total interior livable area: 15,000 sq ft
Multiple garages | attached 8-car garage | integrated lift | additional parking for up to 20
Extended gated & circular driveway
Levels: 3
Finished basement | interior & exterior entry | walk-out level
Bedrooms: 7
Baths: 9 total (7 full & 2 half)
Large pool & spa | covered pavilion | large terrace
Commanding views of the Delaware River | sprawling panoramas of the countryside
Grand, double-door front entry
Spacious guest house
Beautiful, full-service wet bar
Stunning breakfast / sun room
Formal dining & living spaces
Gourmet / eat-in kitchen
Gym space
Outdoor kitchen
Comprehensive primary suite | walk-in closet | spa-like bathroom
Stunning hardwood flooring
Elevator serving all 3 levels
Located approximately 1.5 hours from Philadelphia & New York | less than an hour from Allentown & Trenton