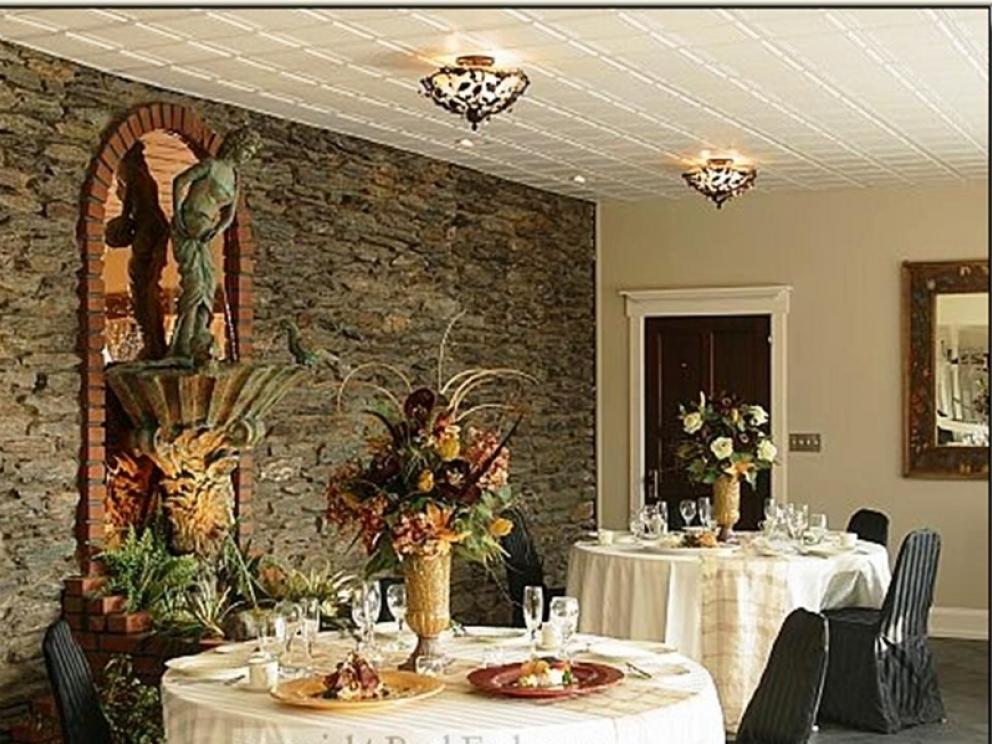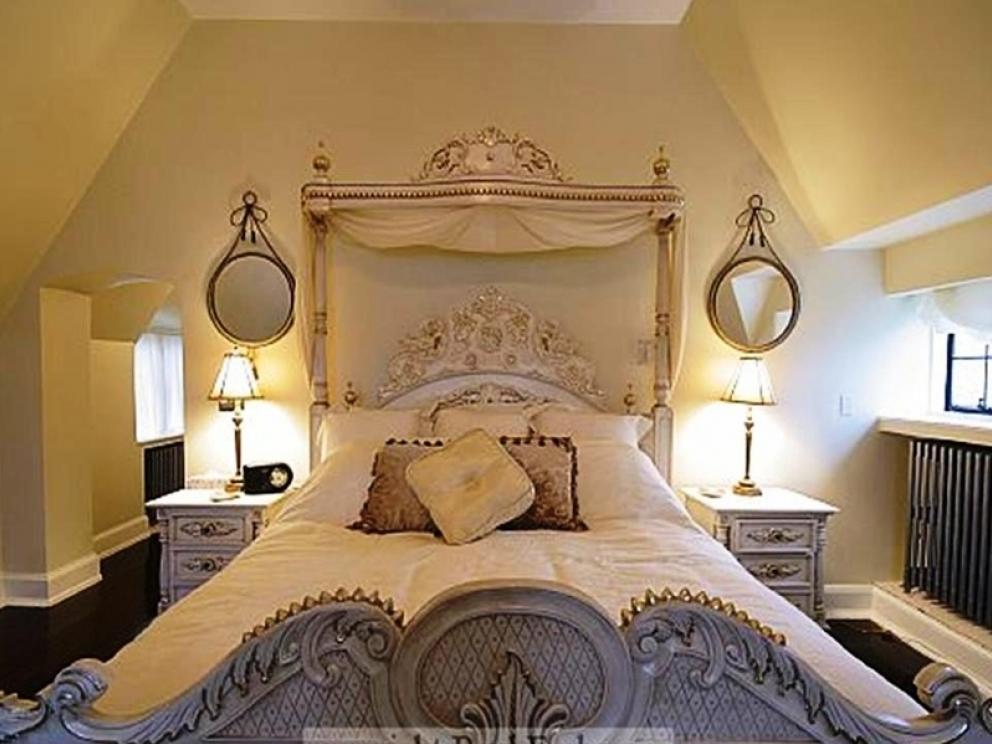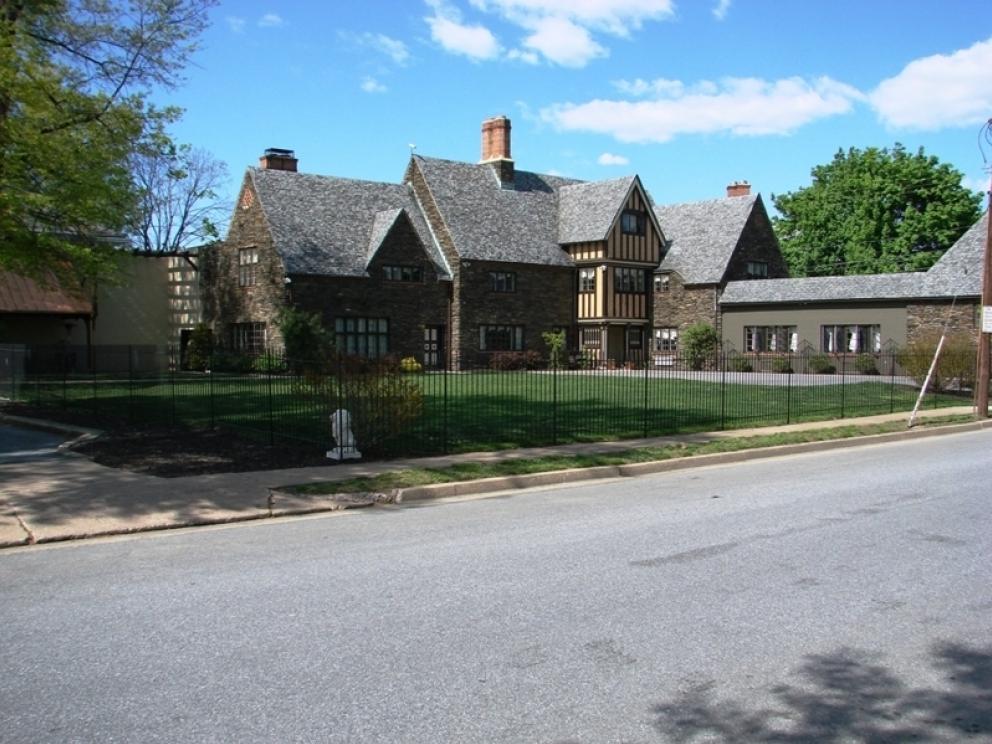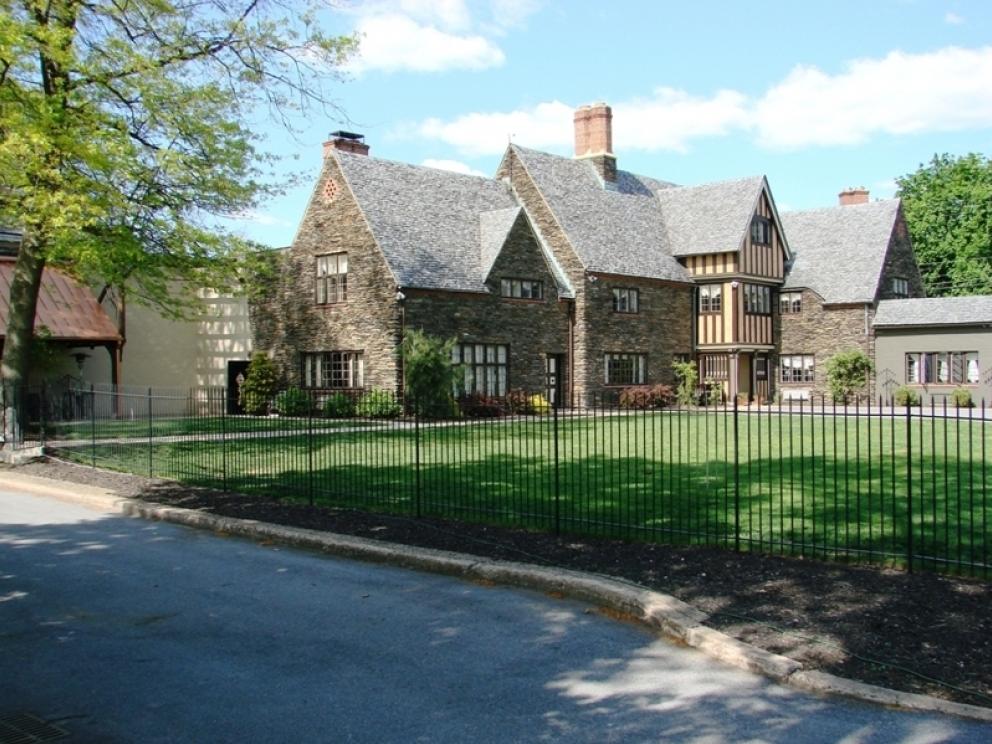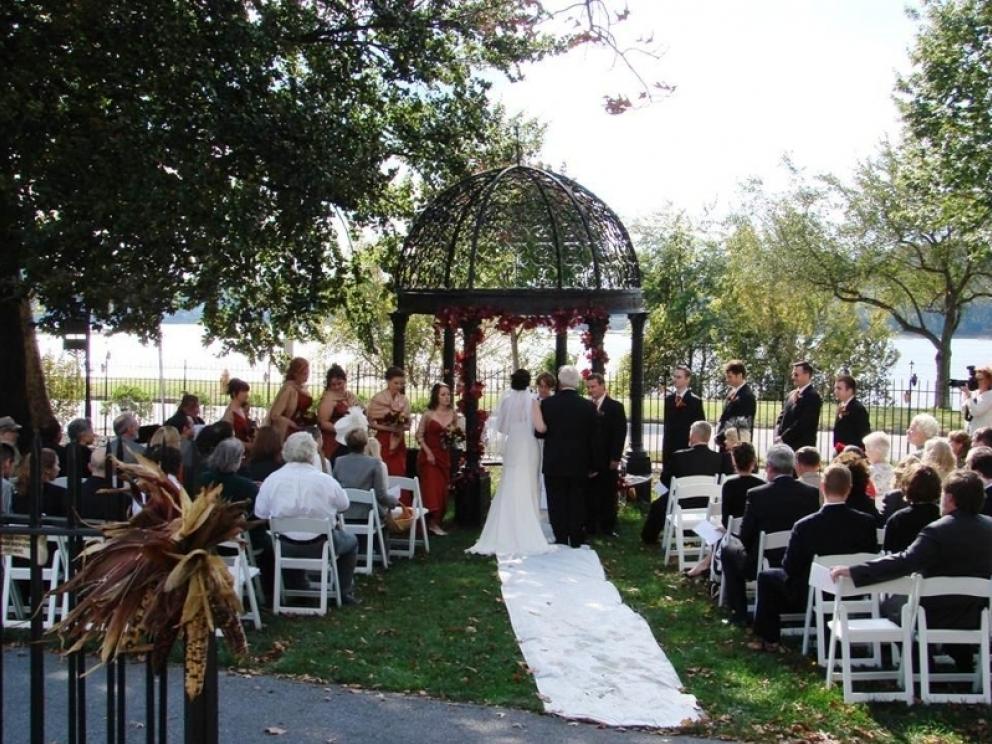 A VIRTUAL TOUR OF THE PROPERTY IS AVAILABLE AT www.milestoneinn.com/tour/
Fortna Auctioneers is proud to offer you the Milestone Inn located on Front Street in Harrisburg. The property is situated along the scenic banks of the Susquehanna River in the wonderful neighborhood of "Uptown."


This beautiful home is completely restored and historically significant. Known to locals as the "Baker Mansion" and highly regarded in the region for its architectural design, the building has been featured in prominent publications such as The Architect and in a recently released book titled Building Harrisburg. It is currently operating as an award-winning Bed & Breakfast and Special Event Venue which has been in business since 2006.
Seen in many magazines and newspaper publications such as, the Central Penn Business Journal, the Patriot-News, Harrisburg Magazine, Susquehanna Style, Central PA Magazine, The Knot and many more, the Milestone Inn boasts a combination of elegance, exceptional service, comfort and charm.


The unique zoning code of Special Planned Development allows this property to be used as a personal residence or for an identified allowable commercial use such as a law firm, architectural firm, a for-profit or non-profit organization and association among others. It is also situated for future restaurant use although the current owners did not yet advance to a full-service dining experience at the inn. On-site catering use is also permitted with the current variance for the property.
PROPERTY DETAILS
- Clear City Letter
- Class A Office Space
- Harrisburg City
- Dauphin County
- Tax Parcel #: 10-64-18
- Lot Size: 0.55 Acres (115' x 207')
- Zoning: Special Planned Development (allows for either residential / approved commercial). Property has variance and current occupancy permit and current license for use as a Bed & Breakfast and event venue.
- 3-Story Detached
- Design: English Tudor Revival
- Exterior Walls: Ledge Stone & Brick Masonry
- Slate/Pitched Roof
- Poured Concrete Foundation and Walls
- Central A/C with Wall-Units and New Ductless AC/Heat Combination Units
- Heat: Gas/Hot Water/Radiator
- Total Square Footage: 8,347
- Security System
- DVR 16 Camera System with web based access
- Handicap Accessible
- Taxes: Approx: $18,500
- Flood Plain: Yes/100 year
- On-Site Parking - 26 Spaces
FIRST FLOOR
- Catering/Commercial kitchen space with new, separate electric and hot water system
- Banquet room with new porcelain tile floor. (Max. occupancy - Seated 65 & Mixed 139)
- Bar/Beverage service room with new hardwood flooring
- Private owner's kitchen with new ceramic tile flooring
- Mud room with storage and new ceramic tile flooring
- Pantry
- Dumbwaiter
- Foyer with restored, original slate floor.
- 3 public restrooms with new cork floor
- Living room with original slate flooring and limestone archways
- Library boasts restored, original hardwood floors
SECOND FLOOR
- Poured concrete interior stairwell with limestone and original ironwork
- Original resorted hardwood floors throughout
- 4 overnight lodging rooms
- 4 full baths with ceramic tile floors throughout
- Laundry
- Linen closets
- Snack/Beverage area
- Innkeeper's sleeping quarters
- 2 points of egress to first floor
THIRD FLOOR
- 2 storage rooms
- Large, walk-in cedar closet
- Common/Dressing room with dining area
- Salon/Hair and makeup room
- Attached fire escape to ground level
- New carpeting over original hardwood floors
EXTERIOR FEATURES
- Riverfront
- 2 private, stone courtyards
- Covered pavilion/patio
- 2 fountains
- Cast iron gazebo
- 2 paved driveways
- Concrete walkways
- 2 new metal storage sheds
- Iron fence with double driveway gates and 2 walking gates
- 40' x 100' section of new rubber pavers
- Digital locking mailbox
- Mature trees, 19 rose bushes, shrubs, etc.
- New caulking and paint in 2006
- 56 original windows with original iron hardware
PROPERTY HISTORY
Property was built in 1925 by Ralph J. and Anna G. Baker. The Baker family entertained Harrisburg's young entrepreneurs, successful businessmen and women, physicians, scholars and attorneys. Ralph J. Baker was a 1911 summa cum laude graduate of the University of Pennsylvania's Law School and was a partner in private practice with the corporate tax firm of Hause, Evans & Baker in Harrisburg.
It was designed by the nationally renowned Philadelphia architecture firm of Mellor, Meigs and Howe. Following World War I, houses like those designed by Mellor, Meigs and Howe were considered among the East Coast's most sophisticated designs. The Baker mansion represents the firm's only commission in the Harrisburg area and is one of the few remaining examples of early 20th century residential architecture that once defined Front Street and River Front Park.
The mansion's design shares Medieval English tradtion with French Eclecticism and is much admired for its beauty and rarity. The L-shaped property, constructed of stone from a private Chester County quarry, is deftly integrated into the urban setting. It is highlighted by the intersections of steeply pitched slate roofs; half-timbering and stucco in the projecting gabled entrance; irregular placement of ribbons of metal casement windows; and elegant groupings of decorative, double brick chimneys. The interior is well-appointed with five fireplaces, interior hardwood and slate floors, poured concrete steps, arched passageways of carved limestone, white cypress paneling, and commissioned ironwork from the studios of master craftsman, Samuel Yellin. The grounds occupy a large lot which is rare on Front Street. The large front lawn now fills the space once dedicated to the Baker Family's in ground pool. Much of the original landscape still exists with mature trees and a terraced lawn which descends to Front Street along River Front Park.
After residing only six years in his riverfront mansion, Ralph Baker gave up his law practice and accepted a teaching position at Harvard Law School. The property was sold to trucker and furniture dealer John N. Hall. Later, Hall sold the property to Congressman John C. Kunkel. At a later time, Dr. W. Minster Kunkel established the Kunkel Surgical Group on the site and erected a one-story brick building in the front yard. The Kunkel family later deeded the property to the United Way of the Capital Region, which used the home for many years as part of its headquarters.
The building was transformed into a stark, yet routinely functional office building. In the spring of 2000, the addition which was previously built by Dr. Kunkel was extensively damaged by fire and the United Way planned to demolish the entire estate. As the historic Baker mansion was untouched by flames and remained unscathed, many in the local community spoke out against the planned demolition including the Historic Harrisburg Association (HHA). HHA rallied its membership to the preservation crisis and called on the local community to invest critical time and energy to save the mansion. Most thankfully, many who took a great source of pride in the building and who respect history and the heritage of grand architecture stepped forward and rallied behind the property's fate.
The United Way ultimately retracted its plans to demolish the property and it was then purchased by a local couple who placed the home on the commercial real estate market a short time later. It was then purchased by the current owners who sought a variance to operate an Inn from the property. The current owners and proprietors of the Milestone Inn underwent extensive historic renovations based on the original blueprints they purchased from the Athenaeum of Philadelphia. As particular attention was paid to historical details, the renovations took nearly two years to complete. The property now serves as a luxury bed and breakfast and special event venue.
What a location! A tremendous opportunity awaits you for the opportunity to own this very impressive property as either a personal residence or your place of business. Close proximity and great access to major cities and highways. Harrisburg is known for award-winning restaurants, shows and entertainment. Don't miss this opportunity to own a piece of history.
*Property is being sold unfurnished, but a manifest of all items that will be available for a "one bid buys all" will be given at a later date. Please check back for manifest.*
A 10% deposit due day of auction. Must settle between June 30, 2010 - July 17, 2010. A 4% buyer's premium will be added to final purchase price of real estate.