Tips For Investing In Commercial Real Estate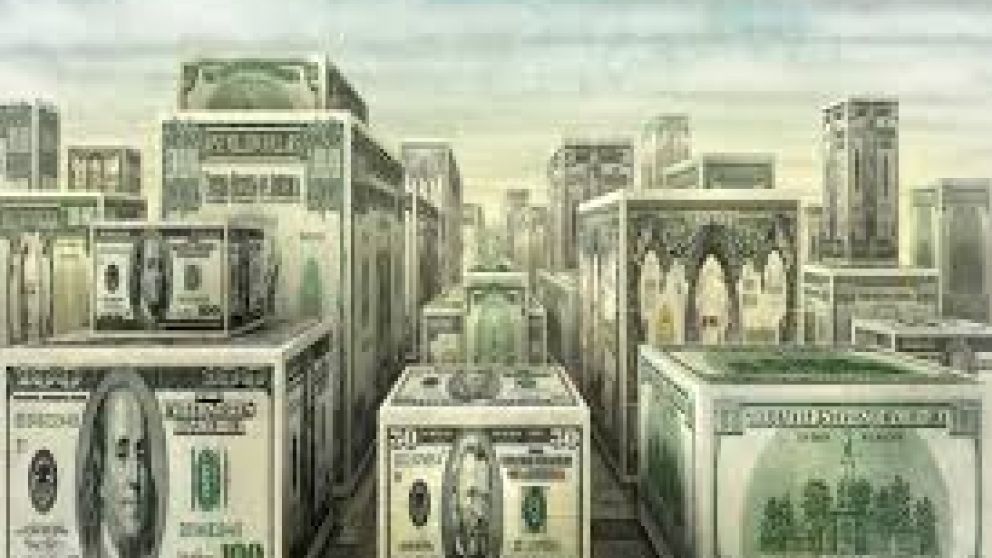 Commercial real estate requires patience and the right perspective to successfully invest. An investor will be required to dedicate a lot of time, and effort, to find, evaluate, and decide on the right investment for him/her.
Understanding the Commercial Real Estate Market.
Residential properties over 4 units are considered "commercial" and subject to different lending requirements than a normal residential property. Generally, there's no requirement for residency on the property, the down payment will usually higher, and often the cash flow on the property will make or break the lender's decision on whether or not to advance funds on the property. However, residential property is only one category in the commercial real estate market. Fortna Auctioneers has the experience and connections in commercial real estate to make it easier for you to locate attractive commercial properties and to obtain financing on them. Use Fortna as a resource in your search and completion of commercial real estate purchase.
Time To Close.
Commercial real estate transactions usually will take a lot longer to close than residential deals do. Why: the financial information required is more stringent (you will need to supply information on both you and on the property itself). So, you need the patience noted and some understanding of financial record keeping and financial statements. They will be required for the transaction. The positive aspect is that they reward will often be larger, both in terms of dollar amount and in terms of percentages, so they are worth the time they will take. "Flipping" commercial real estate is much harder and will take much longer, so build that into your "cost of money" and ROI calculations.
Apartments Are Only One Aspect.
Buying multi-unit apartments is one way to make a commercial real estate investment, but there are many others: retail space; office buildings; industrial parks and warehouses; storage units; mobile home parks; etc. Don't narrow your focus until you understand the rewards available for all these potential investment areas. Fortna can help you gain this focus by reviewing the properties available for auction, the likely price relative to value for that property, and how to find financing for that type of property.
Initial Review Is Time Consuming.
Commercial properties tend to vary greatly from location to location, type to type, and even by cash flow. The time it takes to fully comprehend and be able to competently evaluate commercial real estate deals is lengthy; and, there is a learning curve. Don't make the assumption that after looking at one property you understand how it applies to other properties, particularly if they are a different property type. Income, taxes, upkeep, and time to recover your investment will vary by the type of property you purchase.
Learn the Jargon and Formulas for Commercial Real Estate.
The rules you use for buying residential properties are not the same as for commercial real estate, i.e., 20% down payment, 1% tax rate, etc. Commercial real estate has different rules based on the net income the property generates and the "cap rate" used to identify attractive properties. You'll need to learn what is a "good" value in terms of return for the location and type of the property; and, what the lenders will require in order to lend for your purchase.
Establishing Relationships Important for Commercial Real Estate Purchases.
Home buying often requires a mortgage, but the lender, for the most part, is going to use and stick to a proven formula to determine if you are qualified. However, buying commercial real estate open a whole new world of both private lenders and different parties in your commercial bank. Since these properties typically have a much higher purchase price, you will need to be known and to get to know your lending partners. Your expertise and skills for managing commercial property are often going to be weighed by the lenders as well as the financial information itself, since, over the course of the loan, circumstances will change, i.e., renters or leases will change; vacancies will go up and down; and, your overall cash flow may be subject to external factors, i.e., renting in a tough environment may require more "givebacks" or waiving of initial rent for a number of months, etc.
Lock-In Financing Before the Purchase.
Requirements for commercial real estate loans are different than for residential properties: the down payment percentage is likely to be higher; the repayment requirements may be tougher, i.e., a shorter time period or more principal paid back sooner; and, secondary financing is more available and flexible for commercial properties. Before bidding on a commercial property at auction or through a traditional listing, locate a good commercial lender for the type of property you intend to purchase and what they're terms are so that you can be confident of qualifying for the financing if you win the bid or your offer is accepted. Different lenders like to invest in different property types, so the lender that you talked to about an apartment complex may not be the right lender for retail space.
Spend the Money for Proper Review.
If you win the bid or your offer is accepted, there will be period of time that will be allowed to lapse before the closing. Use this time wisely. Professional advice and services is more expensive for commercial properties, but will be worth it because a mistake can be much greater for commercial real estate. Appraisers, lawyers, property inspectors are all going to cost more for review of a commercial property, but they are worth it, even if you have to walk away from the deal and lose a deposit. A bad deal isn't going to turn into a good deal. Once you own the property, it can be much more difficult getting out than it is for a residential property. (Think about asbestos and legal claims against the property.)
The Buddy System.
Having relationships with other experienced commercial real estate investors should be developed. Not only can it help you avoid pitfalls, they may be able to help work through estimating costs and regulatory issues, i.e., environmental, zoning, etc. It is a smaller universe of commercial buyers in any one area and they tend to know one another. Another, last, advantage is that you may want to partner up with one or more of these players for a property that is more than you can handle. Half a loaf is better than none, so sharing expenses, and profits, with a partner may make sense (and can often help you close on the financing).
Even with all these tips, commercial real estate investing requires a dedicated focus, time to learn and master, and a whole set of separate issues unrelated to what you learned from investing in residential properties in order to be successful. Be a student, take the time needed, and learn about this market. The returns are worth it.
---