Meet Michael Fortna, President of Fortna Auctioneers and Marketing Group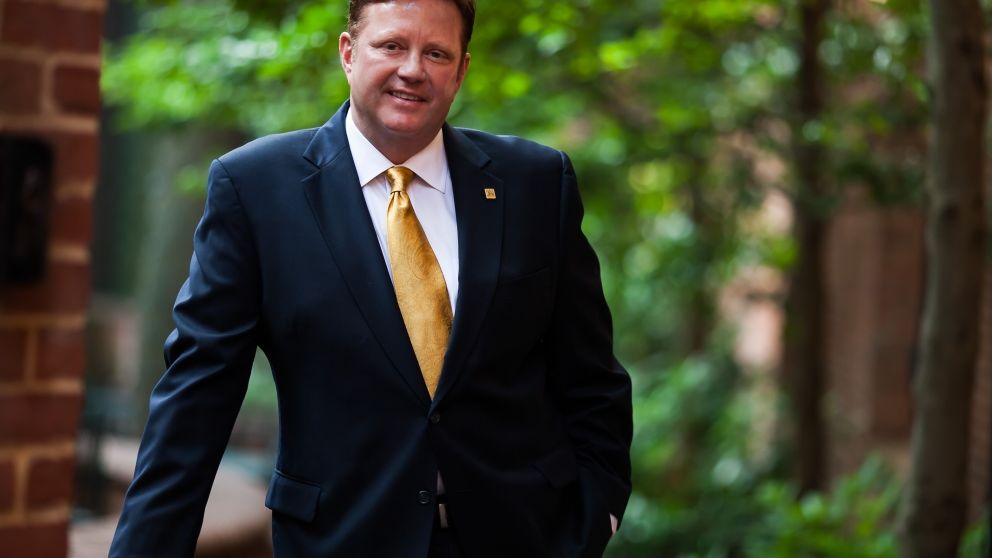 As an experienced real estate auctioneer, Michael Fortna is now president of the Pennsylvania based national real estate auctioning company, Fortna Auctioneers and Marketing Group. It was at a young age, as Michael worked on a dairy farm, that he frequented many auctions and found himself intrigued with the auctioneer chant. He knew then, that auctioneering was what he wanted to do for the rest of his life. Being around auctions more and more, he realized there was a lot more behind the industry than just chanting.
When he was 17 he left home to attend the Reiche Worldwide College of Auctioneering in Mason City, Iowa. He then went on to complete a two-year apprenticeship before getting his license as a professional auctioneer. Later, years into his career, he attended the certified auctioneers institute at Bloomington Indiana University where he received the most respected professional designation an auctioneer can acquire, CAI.
Early in his career he focused on auctioning estates, household goods, and antiques, but after several years he purchased his own auction gallery. Located in Annville, Pennsylvania, this auction gallery ran for over twenty years. He then decided to turn his company's focus to real estate. He decided to attack this new endeavor by opening his business on a national scale. With a concentration on the East Coast, Fortna auctions high-end real estate along with commercial and industrial properties.
As Fortna Auctioneers and Marketing Group started, Michael found that he needed to gain the trust of clients and buyers. After about ten years, he has gained solid roots in the local communities as well as in communities up and down the East Coast. His Pennsylvania real estate auction company has proved itself reputable and continues to do so.
Michael Fortna is passionate about the auction industry. He works hard to ensure that each client is satisfied with their sale, by selling their property at the highest possible price. Through his company, connections, and new technologies he opens the bidding up to the world.
When he isn't hard at work, he enjoys travel, going to the beach, connecting with people, cooking, and entertaining friends and family at his home. He is passionate about giving back. Fortna supports many nonprofit organizations including St. Jude's Children's Hospital, Whitaker Center, American Heart and Stroke Association, and the Humane Society.
---